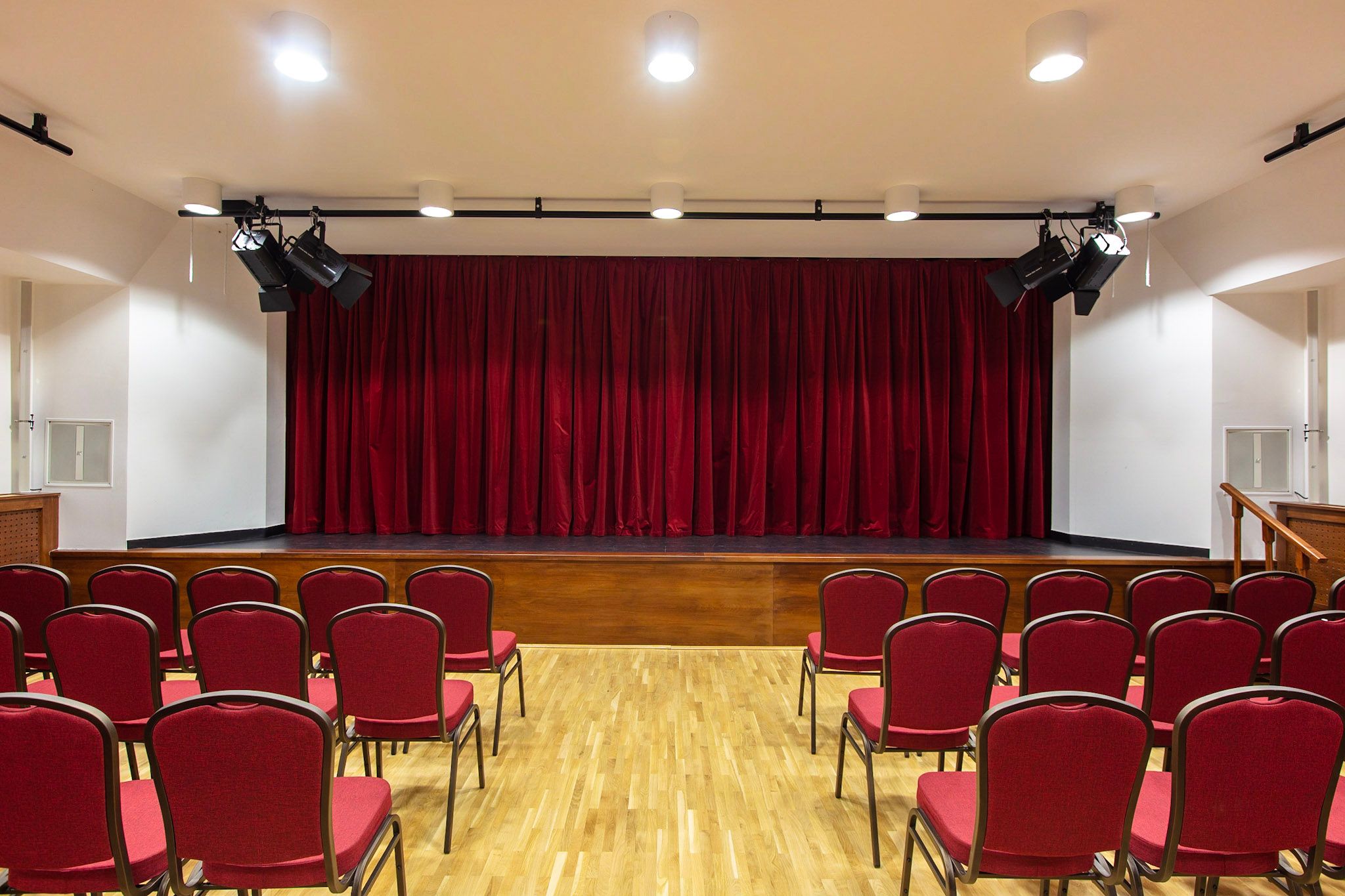 Alsónémedi is a township of 5,000 residents in the vicinity of Budapest, Hungary where inhabitants have preserved their strong traditions for generations making it a cultural hotspot for both the citizens and visitors from afar. As a top priority, the local government decided to renovate the town's cultural center to provide a new home to the local theater, library and museum. The new theater became the most important aspect during planning with the aim of accommodating the highest level of service for cultural events, concerts and plays which required durable, long-term AV solutions. For the sound system , the township council decided to employ K-array, which fulfilled all the requirements and expectations. In the hall that seats 150, a system of Kobras – both KK52 and KK102 models – were installed and paired with 2 passive Thunder-KMT18P subs, all powered by 2 Kommander-KA24 amplifiers from the technical room.
The subwoofers were incased in the wall bordering the stage, while the high-frequency speakers were mounted on the side wall with K-WALL2L wall brackets. The Kobras in SPOT coverage serve the height of both sitting and standing guests, while the 110º horizontal coverage provides balanced direct sound in the entire auditorium. Amplifiers can be accessed via a direct ethernet connection from both the control position and the stage, taking advantage of their Dante compatibility. Next year's plans include the expanding the K-array system to surround sound, for which the cabling arrangements have already been completed.
We are confident that the professional stage technology implemented will give the locals and visitors a lot of pleasure and provide a high-quality audio-visual experience.