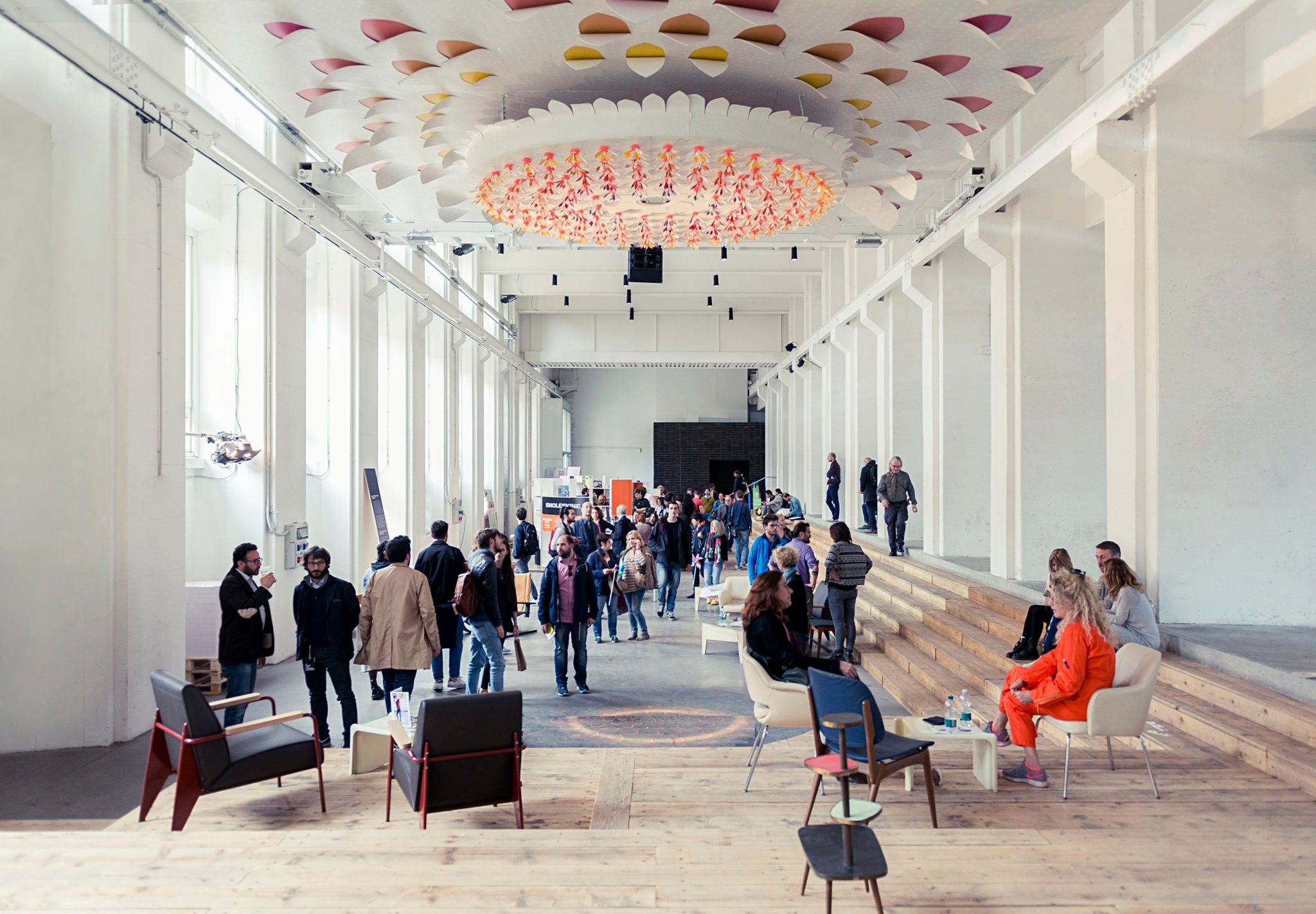 BASE Creative Hub is a collaboration between a public state-owned building entrusted by the Municipality of Milan and a private self-financed, non-profit company to offer 12,000 square meters of exhibition space, shows, concerts, workshops, conferences, study rooms and artist residences. Emanuele Calorio, music production manager, needed to equip the large area referred to as Spazio B with a sound system suitable for both live shows and the numerous conferences held in BASE Milan. He also required a system that is so versatile, it can also be used for film projections with Dolby Digital audio.
Based on these needs, Calorio selected the Dragon-KX12 as it is able to provide all the power and fidelity needed for a live musical show, but also the uniform coverage and perfect speech intelligibility necessary to make a conference for hundreds of listeners. In addition to the main system, which consists of four Dragon-KX12 loudspeakers paired with two Thunder-KMT21 subs, additional Dragons have been distributed along the length of the room and mounted on brackets to adapt it to the different options for using the audio system. Another Dragon is installed as front-fill above the stage in the center, and pointed towards the front rows of the audience. A pair of new Mastiff-KM112 stage monitors are available onstage for performances. Space B also includes a large area that flanks the main hall and to also adequately cover this space, three Kobra-KK102 are angled appropriately and delayed.
The minimal design of the speakers, allows us to have equal coverage and pressure, and practically disappears within space, as often required for installations of an design nature. We were able to install the whole system in record time and we were able to use it to full satisfaction for a great music festival and meeting that BASE Milano hosted within the Milan Music Week.