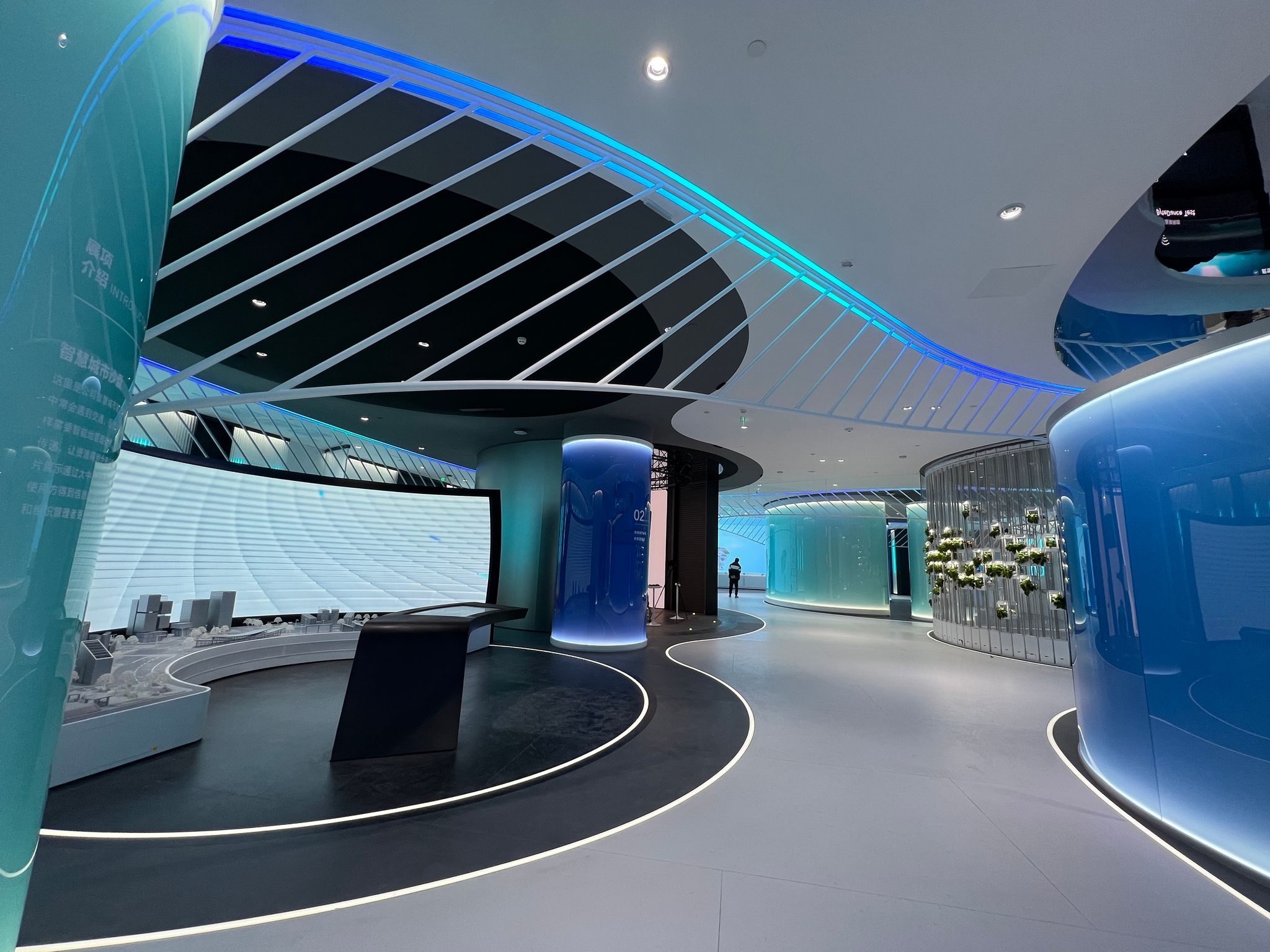 ByteDance, the parent company of TikTok, has experienced rapid growth since its establishment in 2012, with 2022 revenue exceeding $80 billion. To accommodate this expansion, ByteDance has invested in various commercial properties, including the refurbishment of Zhongkun Plaza in Beijing, which now serves as its headquarters. In addition to providing office and conference facilities, ByteDance has created a 2,000m² showroom in the lobby to showcase their business to visitors and present new products and future plans. However, the showroom faced acoustic challenges due to its hard surfaces and numerous display screens. To address this, a concealed audio system was needed. Beijing Xingqi Bangwei Electronics, a K-array dealer with 30 years of experience in audio and video integration, was chosen as the subcontractor for this innovative project.
Challenges and Solutions
Miao Zhijun, the technical manager of Xingqi Bangwei, explains that the showroom's design incorporated metal elements for a technological theme, which posed challenges for hiding the audio system. To achieve the best audio quality, an acoustician was brought in to design a solution, incorporating sound absorption materials to reduce sound reflections. Xingqi Bangwei also conducted demonstrations of suitable K-array products for ByteDance. The clients were particularly impressed with K-array's innovative audio solutions and together, they determined the models to be used and their on-site installation.
Audio Systems in Different Areas
The showroom covers approximately 2,000m² and is divided into three distinct areas. The entrance lobby features a 7.1-channel audio system with Kobra-KK102 1m speakers, Anakonda-KAN200+8 flexible array speakers, Kobra-KK52 0.5m speakers, and Rumble-KU210 passive subwoofers. The cloud server room utilizes Vyper-KV25 ultra-flat line array speakers and Rumble-KU44 compact subwoofers. The main exhibit space showcases ByteDance's diverse business segments and is equipped with Anakonda-KAN200+8 and Vyper-KV25 speakers. Over 20 Vyper-KV25 speakers are installed on the ceiling to provide redundancy if needed. All K-array speakers are powered by Kommander-KA84 and Kommander-KA24 power amplifiers, cleverly concealed within the interior décor.
Sound Isolation
As the showroom is designed to host multiple visitor groups simultaneously, sound bleed between areas was a critical concern. K-array's Pure Array Technology, which optimizes speaker angles, played a vital role in solving this issue. The narrow vertical coverage angle of the line array speakers allowed them to be placed horizontally, effectively segregating sound and ensuring a seamless experience for each visitor group.
Wireless Audio System
For commentary and presentations, a ClearOne digital wireless system was implemented, comprising WS-880 digital wireless system receivers with various microphone options. This system ensures clear and reliable audio for two teams of commentators leading visitor groups while allowing for redundancy between systems.
The ByteDance showroom at Zhongkun Plaza in Beijing exemplifies the convergence of technology and innovative audio solutions. With K-array's cutting-edge audio systems and careful planning for sound isolation, ByteDance can present its business to visitors in an immersive and acoustically optimized environment. This project showcases how companies are investing in advanced audio solutions to enhance the overall visitor experience