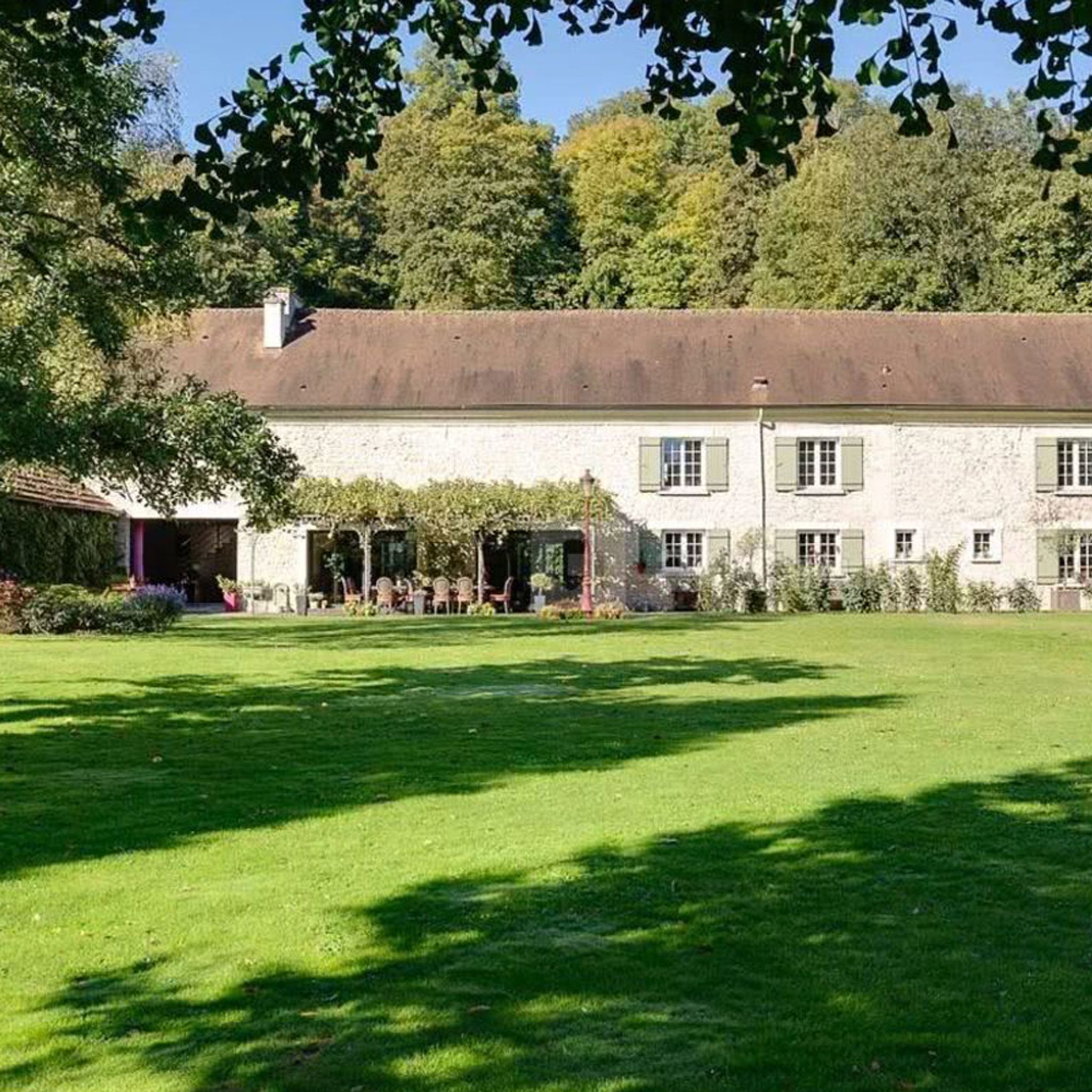 Domaine de Géline is a renovated 18th century farmhouse in La Falaise. 30 minutes from Paris, with its classic style and modern touches featuring a monumental fireplace makes La Domaine de Géline a fairy-tale location. In 2020 they contacted the Aeitech team to equip the terrace. The property and its magnificent garden can now be rented for various private (weddings, birthdays, baptisms, etc.) or professional events (fictional filming, clips, photo shooting, etc.).
The owners wanted an invisible but powerful sound system, with perfectly consistent coverage. Another task was to not disturb their neighbours. K-array's flexible loudspeaker; the Anakonda met all of these requirements. Eight meters of Anakonda were installed on the terrace of Domaine de Géline to guarantee identical sound pressure at all points.
Two small Rumble-KU26 boxes were suspended from the trellis of the vine which shelters the terrace and provide reinforcement in the low frequencies, especially during festive uses, while easily blending into the foliage. They remain all the more invisible as their specific RAL matches the nuances of the foliage. That permits them to cover all the pergola outside, and when they have a bigger event, they use Pinnacle-KR202 to provide front fill for the garden.
Can you imagine a warmly decorated venue where the sound becomes the extension of the event and not to steal the aesthetics. This compact audio system is totally versatile, as well suited for everyday use, more intimate, as for event and festive occasions. Perfectly resistant to outdoor use, it offers exceptional sound quality in all circumstances. Thanks to Aeitech, this installation is a good illustration of K-array's watchwords, quality, elegance and absolute discretion, to offer the best sound without spoiling the aesthetics of a place.