Hotel Parque Central Havana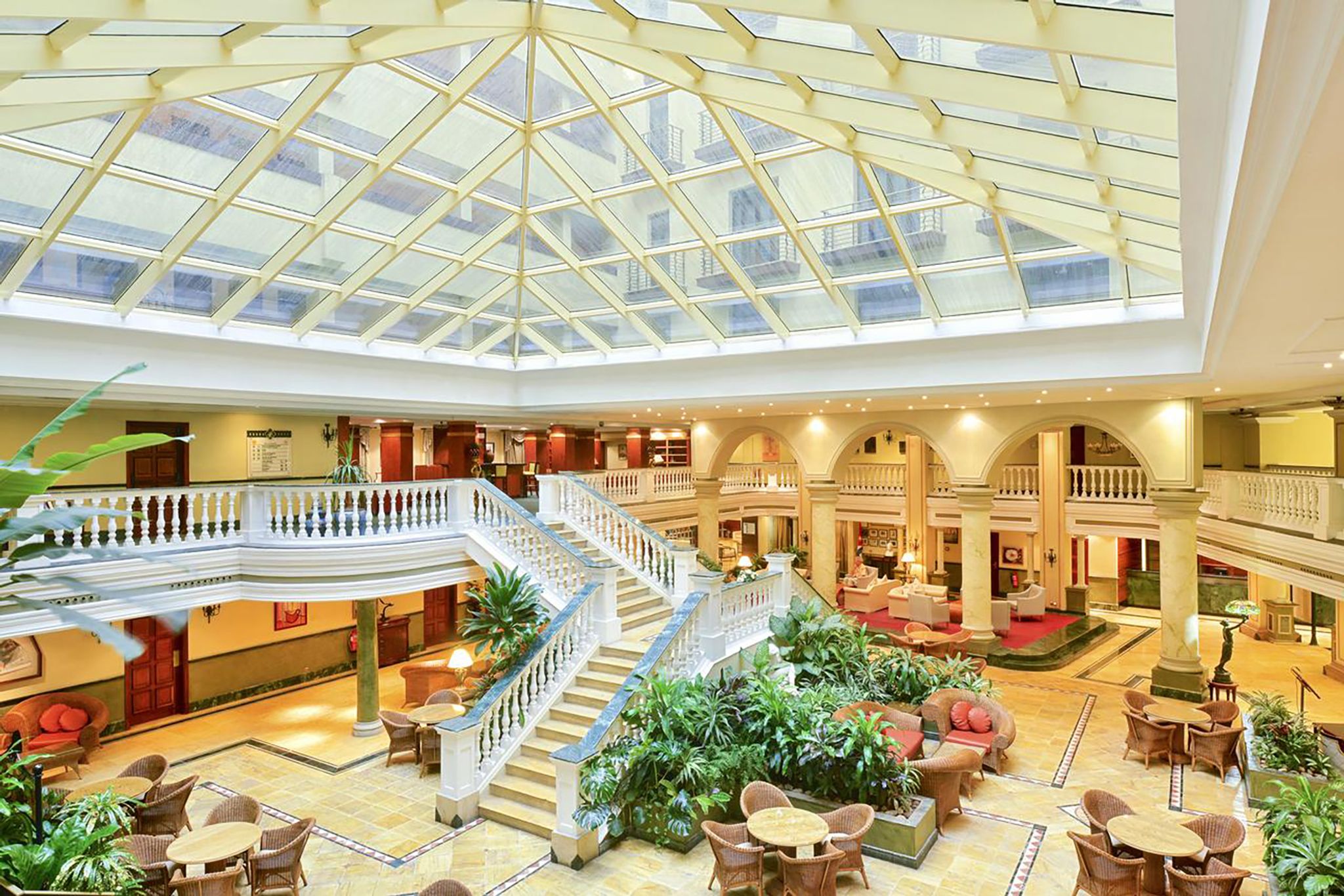 Located in the beautiful Central Park in the heart of Havana, the Parque Central is a 5-star accomodations part of the pretigous Iberostar Group. The structure comprises two buildings – a colonial section and modern tower linked by an underground tunnel – at which both have independent lobbies, restaurants, and rooms. The roof terraces of both sections have pools that provide panoramic unparalleled views of the capital overlooking landmarks such as El Capitolio, the Paseo de Prado, and the Gran Teatro della Habana. The decor of the colonial lobby is the epitomy of 5-star–hotel classic elegance so it was imperative to the management to select an audio system that would integrate seamlessly, tasking Cuba distributor Beta Music with the challenge.
The team selected the most flexible, discreet audio available on the market: the K-array Anakonda. A system of 10 Anakonda-KAN200 line arrays was fitted in a white sock to match the interior and hide cabling then installed within the crown molding at base of the first floor balcony. The Anakondas alternated between 9 compact Rumble-KU44 subwoofers, also in white, to create an invisible immersive sound field of homogenous quality audio in an unobtrusive form. The system was driven by a Kommander-KA84 amplifier. Additionally, in the live music hall, 2 Anakonda-KAN200+ were affixed under the balcony to provide monitoring while a portable Pinnacle-KR202 was supplied for the main PA not just in the hall but also for live music and events at the rooftop pool.