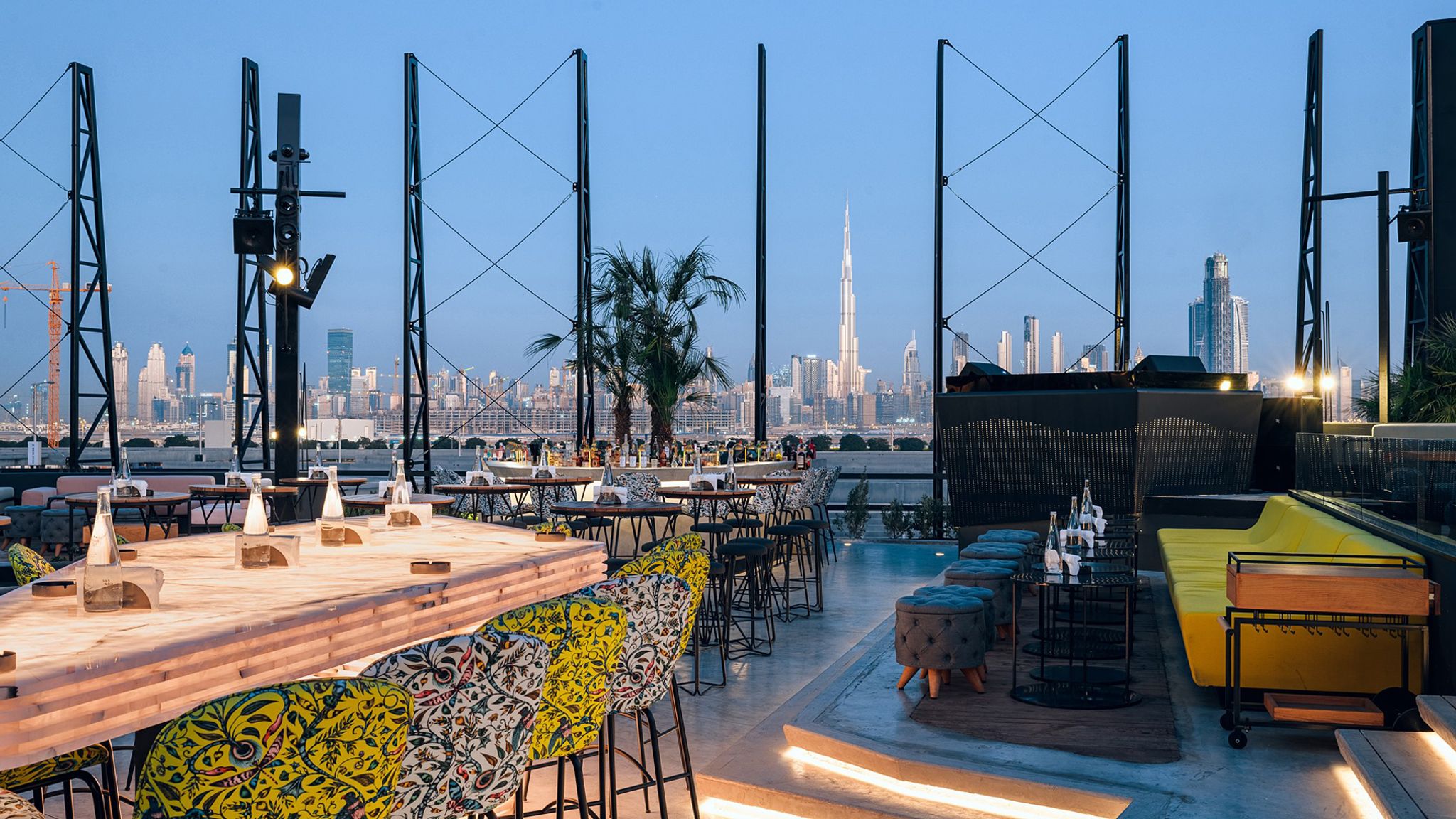 Iris bars can be found in the world's gateway cities and has been described as a modern lounge bar bringing an elegant, natural, sensuous and free-spirited experience. Since the first lounge launched in Beirut in 2010, they have been a hot spot for memorable DJ events, cocktails and high profile parties. Iris recently migrated to a new site in Meydan, Dubai. With many signature traits, there is one universal key ingredient that remains a top contributing factor to Iris' major success - great sounding audio. Procom Middle East, local distributor, handled the complete audio integration from design to execution and technical support, and like the other outlets, the venue called on K-array to meet their high expectations. The venue goes beyond the typical late-night DJ sets and provides both a Friday brunch service and live band music at various times, all of which provide a different set of requirements for the audio system. "We had to create an audio system that could cater to in excess of 2,000 customers and that offered enough power and punch for an outdoor venue while still remaining in control of many additional factors such as noise pollution and key design elements"
The large open-air space is an unusual shape and is divided into several sections with seating spread all around. There are five bars, high tables, lounges and two areas reserved for VIPs – all centered around a centralized view of downtown Dubai and the Burj Khalifa. Iris suffers from extra restrictive noise regulations. As such, Procom had to pay extra attention in the design to limiting outside transmission: the system was designed by very carefully taking into account noise restrictions in the area, installing a system that has all the coverage and power requirements of a club installation and yet still meet the noise restriction requirements of the area. K-array's Dragon-KX12 cabinet was central to the project. Outputting up to 132dB, Dragon provided amble SPL for the Iris lounge and ticked all of the boxes in terms of its compact size and sleek aesthetic. The floor area and main bar have been outfitted with four pairs of Dragon-KX12 finished in black to match the venue's trademark pillars. These have been paired with 18-inch Thunder-KMT18 subwoofers tucked out of sight. The four additional sidebars have been catered to with five Dragon-KX12 and five Thunder-KMT218. Here, Python-KP52 column loudspeaker has also been wall-mounted to provide additional coverage. The large VIP section features twelve Python-KP52 spread uniformly throughout. Four Thunder-KMT18 subwoofers generate the necessary low-end for this area. Away from the main rooftop, Procom integrated twelve Tornado-KT2C speakers into the ceiling for the wine cellar. Iris Dubai's expansion has seen a complete new indoor venue with sound, light and video. Eighteen Dragon-KX12 passive speakers along with five Thunder-KMT21 and eight Thunder-KMT218 active subs were installed throughout the venue. All controlled by Symetrix, using Prism 8×8 digital signal processor, a control server and xControl external control expander. The DJ monitor system consists of two Thunder-KMT21 and two Dragon-KX12 passive speakers.
Noise requirements, level checks, and site readings were taking and used regularly during the design process to ensure the neighboring residential areas would not be disturbed. As with the previous outlets, the Iris management could not be happier with the work done by Procom.