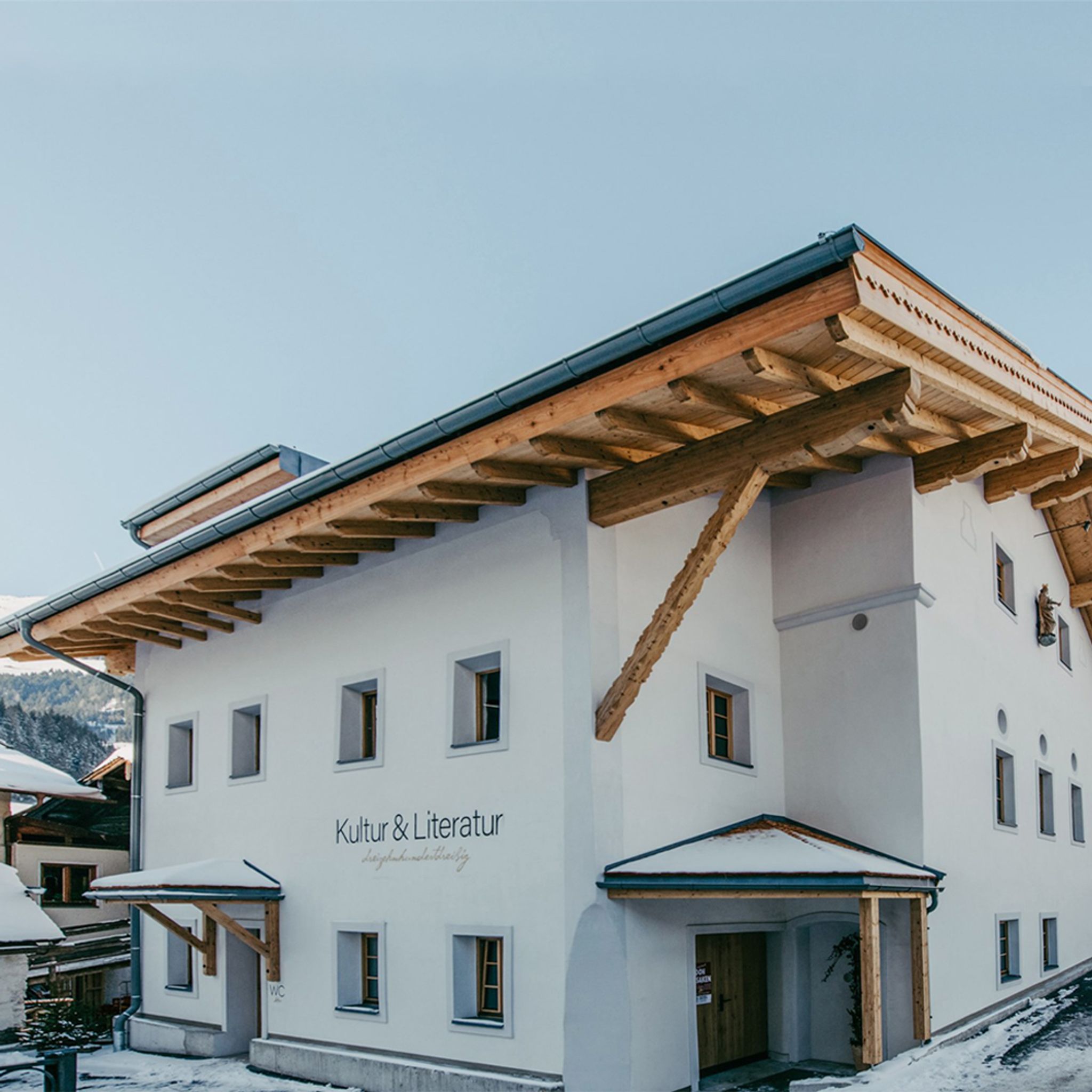 The Mesnerhaus is an historic building, located in the small town of Rauris, well known for its famous literature days, the "Rauriser Literaturtage". First mentioned in an historic document in 1330, over centuries has been employed as private residence, school, warehouse and recently as a cinema.
The Archdiocese of Salzburg took ownership of the house in 1550, from then on it served as a sacristan's house, vicariate house and residence for teachers and organists. In the 1950s, the Old Mesnerhaus was redesigned into a cinema and operated as such until 1970. Now completely renovated, in January 2020 the historic buidling was blessed and given its new purpose as a house for culture and literature. The building has two floors where events (professional and cultural) can be held.
It offers a state-of-the-art event hall on the upper floor with variable seating for up to 170 people, as well as additional rooms for smaller occasions on the ground floor. These historical vaults from the 14th century are also comfortably heated. The main room's sound installation was made with K-array's speakers, supported by Elektro Gerstgraser. The audio concept is by Alfred Nindl supported by Music Lenz, K-array's Austrian's distributor.
Because of the high reverberations from the main hall, this wasn't an easy job: ten Kobra-KK52 and three Rumble-KU212 were installed in the structure of the wooden beams built underneath the original roof. Capture-KMC20 microphones have been used to amplify the orator's voice. Capture is ideal for this application, because of its innovative form, tiny and elegant, capable of high performances in some of the most demanding environments.