New Year's Eve Party at Four Seasons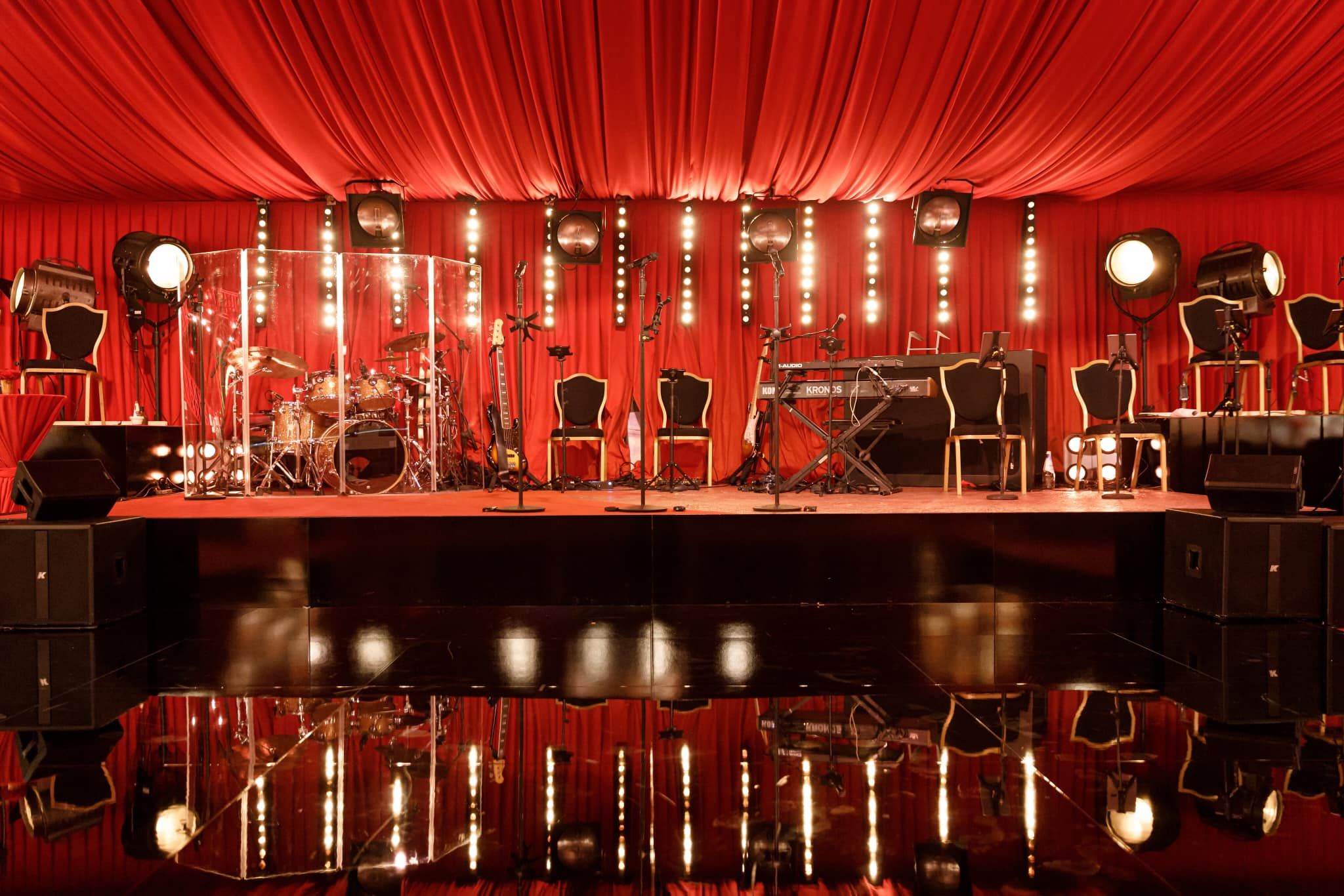 Four Seasons Hotels and Resorts are a signature of excellence for the luxury hotel market. Close to home, in the city of Florence, the Four Seasons is located in Palazzo della Gherardesca in the city center. As well as beautiful high luxury rooms and suites, Four Seasons has the biggest private garden in town. A fairy-tale location with statues, fountains and centuries-old trees. Moreover Four Seasons features a variety of unique, indoor-outdoor meeting spaces for every kind of event. Looking back to the New Year's Eve party in 2019 themed 'Florence Rouge', an immersive experience that merged all the senses. Flower design, Audio, Lights and Visual Art were used to create remarkable and unforgettable scenes. The predominance of red conveys the romantic setting and with a very festive spirit.
Arcangelo Menegazzo, IT Manager of Four Seasons required a sound system that guaranteed high power to accommodate the various needs of the event, such as the live show featuring Élan Artists. The rental company responsible for the audio service Omikron Service made extensive use of K-array's Pinnacle solutions; chosen for their mobility and flexibilty, Pinnacle is the perfect high-tech powered stereo system for event production where you can maximize the experience while setup is efficient and effortless.