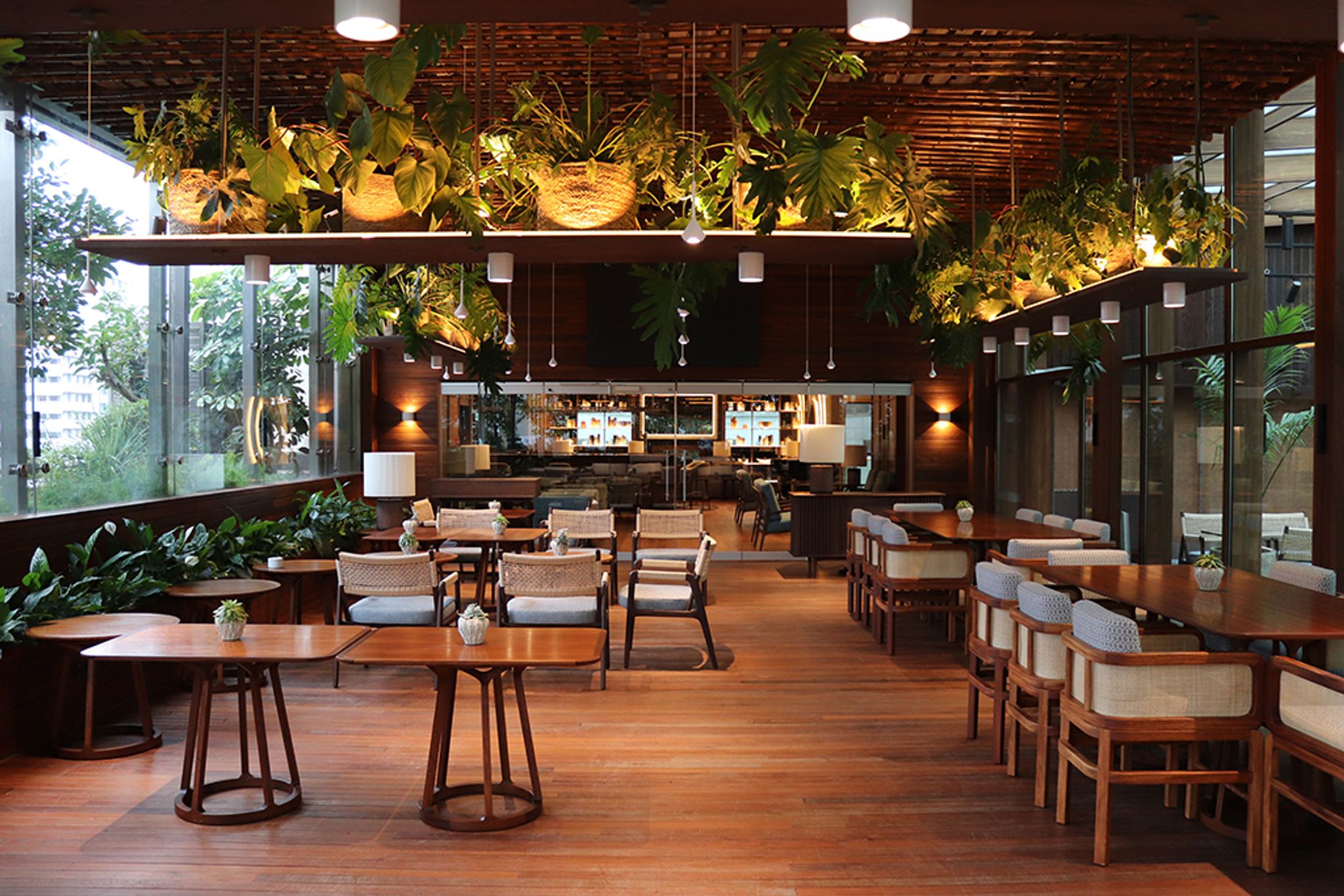 SANA Hotels is a chain that owns luxury hotels, present all over Europe and all different from each other with exclusive concepts and distinctive characters. Set in Lisbon's city centre, in the Avenida José Malhoa, SANA Malhoa Hotel shines for its contemporary decoration and comfortable atmosphere. Suitable for business or pleasure trips: health club with gym, sauna and seven meeting and events rooms with a capacity for 700 people. Open to both guests and non-guests, and by reservation, the Mediterrâneo Restaurant has different spaces and menus for organizing group lunches or dinners.
The Mediterrâneo Restaurant seats up to 140 people however, with so many guests and the layer of noises from telephones, elevator bells and the buzz of people talking, the aesthetics of a hotel can soon become spoiled by noise pollution that can critically affect the guest experience. The design team for SANA Malhoa Hotel were aware that considering acoustic design was essential to not only protect from noise pollution but enhance the guest experience.
The orange and blue of the Lobby Bar are warm and inviting when you arrive at SANA: the environment is quiet and tranquil like an oasis with noise absorbing materials and the sound of K-array products, installed by Stagecom, K-array's Portuguese's distributor. A relationship between the customer and distributor was built and developed with a mutual understanding of the importance of sound that ensured the design would match the experience. On the Lobby Bar and Mediterrâneo twenty-four visually discreet Vyper-KV25 were integrated seamlessly within the interior design without compromising sound quality. Ten subs Rumble-KU26 have been installed to create a smaller, but extremely powerful bass system engineered.
This combination provides full range frequency response with perfect output and a virtually invisible profile. The client was extremely happy with the results and the customers noticed a positive difference in the dining and relaxing areas. A perfect combination of aesthetic and quality.