A Star Within a Star TV Show Broadcast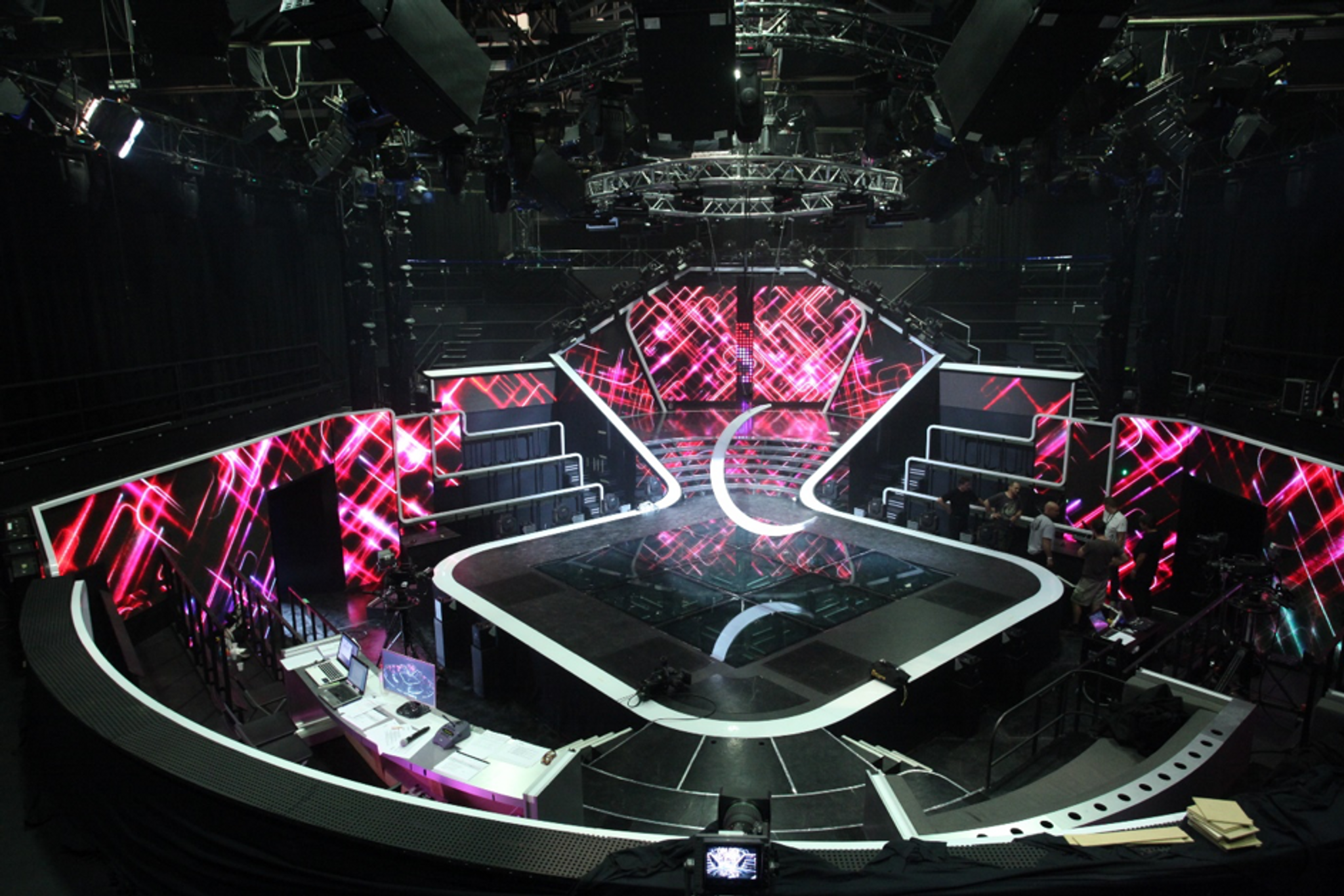 "Sztárban sztár" (A Star Within a Star) is a singing competition broadcast on Hungary's TV2 where undiscovered talent is transformed into international performers with the help of makeup artists and hair stylists who help them look confusingly similar to the original star. Contestants impersonate these pop stars by performing the artists' tops hits to win votes from a 4-member jury and the viewers. The winner of the show is crowned "Hungary's Most Versatile Performer". For the in-studio audio Ádám Somodi's, Chief Sound Engineer at TV2 needed a system in the studios to complement the existing live sound concert equipment used for musical performances and reproduce the dialog in between performances among the jury and singers to avert playback into his/her own microphone for the L-C-R main PA.
To avoid blanketing the jury of judges with the main PA when any of its members speak since all the microphones would reproduce the sound, Somodi employed a 24-meter-long line of continuous audio in the form of 12 Anakonda-KAN200 built into the table which he shifts to after the performances. In the another TV2 studio, the big challenge was that the performers used omnidirectional microports and their audio is delivered back to the studio where the audience and panel of judges sit.
With a system of 6 Anakonda-KAN200 loudspeakers which formed a 12-meter-long line, the sound team was able to position these speakers so that the audience can appreciate the high-quality audio but neither they nor the cameras know where they are located.
In addition, 24 Python-KP102 loudspeakers were selected for their discreetness as these can be placed anywhere easily: in any small gap that the scenery allows, onto bridges or barriers and under the chairs.
For the low end, 8 Thunder-KMT21 subwoofers were employed The entire system can be directed so well that almost nothing can be heard sideways and backward, thus the atmosphere microphones have a perfect position behind the speakers. The sound of the audience can be heard through these microphones much more than the PA system's sound although members of the audience perceive it much louder than their own sound.
I been working on the broadcast as a live sound engineer since 2006. I've been looking for a solution for years to create a live concert experience in the studio without interfering with other equipment, lights and cameras, and at the same time fitting into the broadcasted sound. After a long search, finally we have found the features we needed so much in K-array's products: compact sound sources that could be easily positioned in the scenery, while being accurately controllable and even programmable.