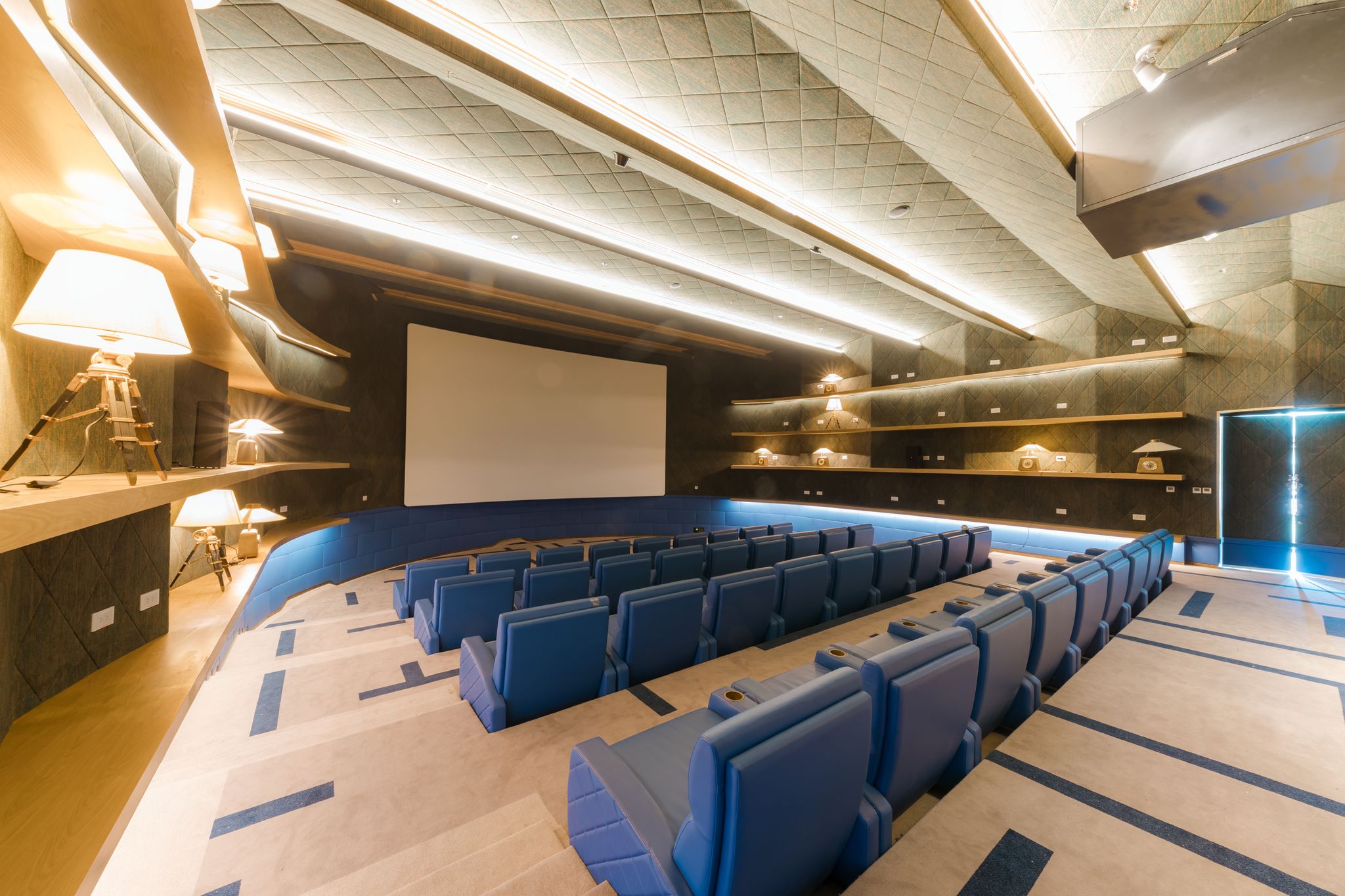 Sungroup's auditorium is one of large-scale project in Phu Quoc's Mediterranean region.
The entire speaker system of K-array, decoding and control system was designed and installed by Con Bao So to meet the versatile needs, including watching movies, showing TVC, giving presentations, training, and performing music when necessary. The items utilized in the project are carefully chosen because the project is situated in a coastal region with significant humidity. The K-array speaker system is the ideal option since it satisfies all the stringent criteria that Digital Storm set throughout the project design phase.
The K-array speaker system has a stainless steel casing, making it long-lasting despite high humidity and air erosion from sea salt. Compact speaker design that is simple to set up behind a screen. The inner space is unaffected by this arrangement. The speaker system's audio performance, along with a DSP-cum-power amplifier that enables extensive fine-tuning, makes the overall setup appropriate for most audio purposes, including performing music and watching movies.
A 16:9 curved screen with a maximum width of 7m was created by Con Bao So to complement the hemispheric layout of the hall. The sound from the speaker system behind the screen can be heard via the neutral white curtain fabric's minute holes. Operation is another crucial element that can't be overlooked for expert AV projects. . All system controls fit on an 11-inch touchscreen interface, with pre-programmed contexts. The context is tailored for seamless operation and appropriate for each user demand, saving time not only on training and operating procedures.