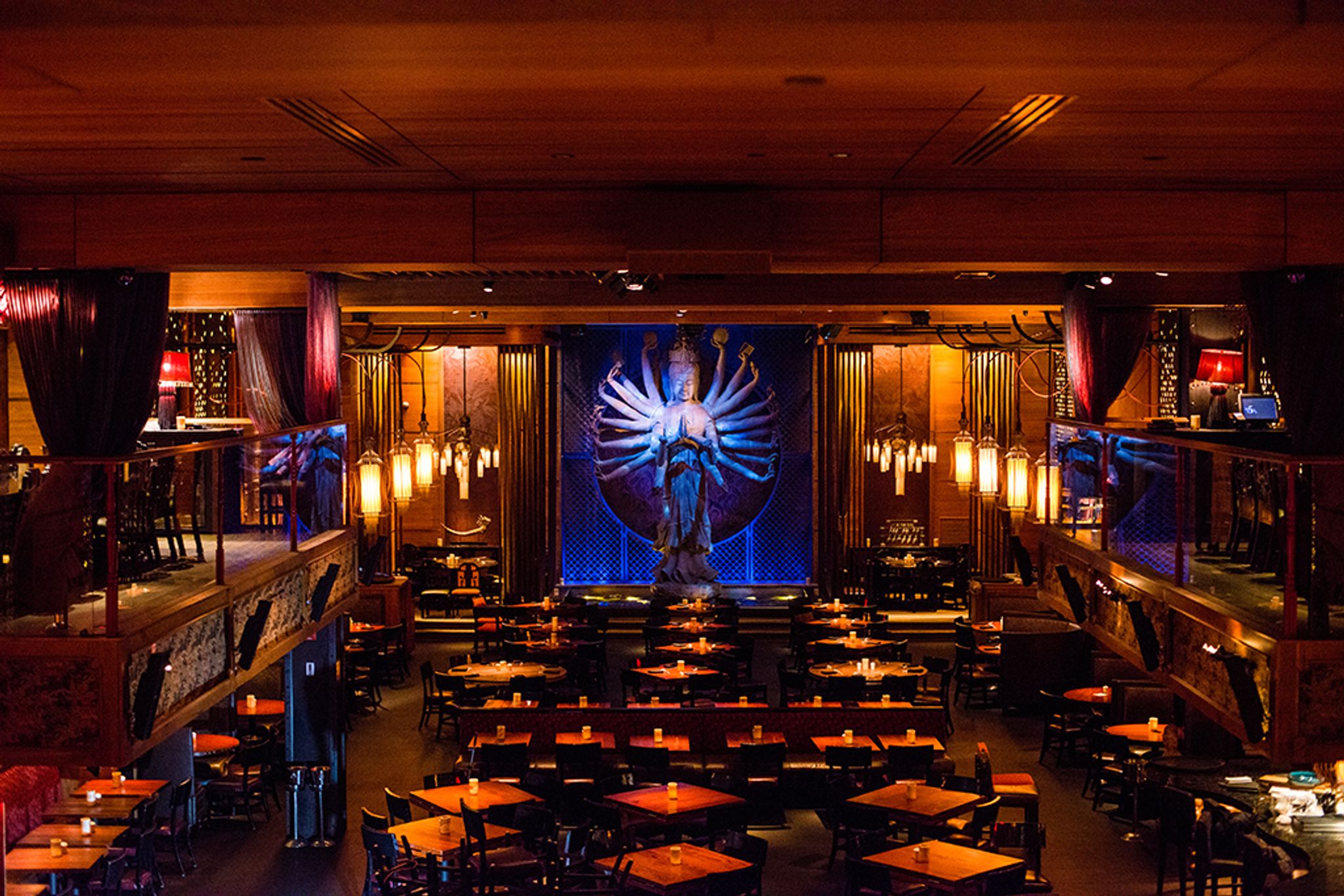 The TAO GROUP is a leading restaurant and nightlife company that develops, owns and operates many of the most successful food, beverage and nightlife entertainment venues in the United States. - Designed by Rockwell Group and located in the heart of Chelsea neighborhood of New York, TAO Downtown descend into a multi-level, subterranean restaurant. Anthem Sound Stage and Lighting was challenged with the many requirements from aesthetics, performance, reliability under constant stress and, of course, sound quality.
For the main dining area six Python-KP102 line array elements with 3" cone drivers, 8 half-meter Python-KP52 line arrays, 4 Thunder-KMT12P 12" passive subwoofers and two 21" Thunder-KMT21 subwoofers, one passive and one powered, were discreetly installed throughout the room and driven by a 4-channel 2000W Kommander-KA84 amplifier. Four Python-KP52 half-meter line array elements were setup at the sushi bar and driven by one Kommander-KA84 amplifier.
What's counterintuitive is when the system was fired up, we achieved almost impossible coverage near to far field with inconceivable output for a speaker its size. When the listening position was directly under the speaker, even then it remained flawless. The sound was full, powerful, articulate, non-fatiguing and without a single dead spot in either area. the system was simply amazing and unmatched in this type of environment. The owners were floored and in disbelief with the final outcome.