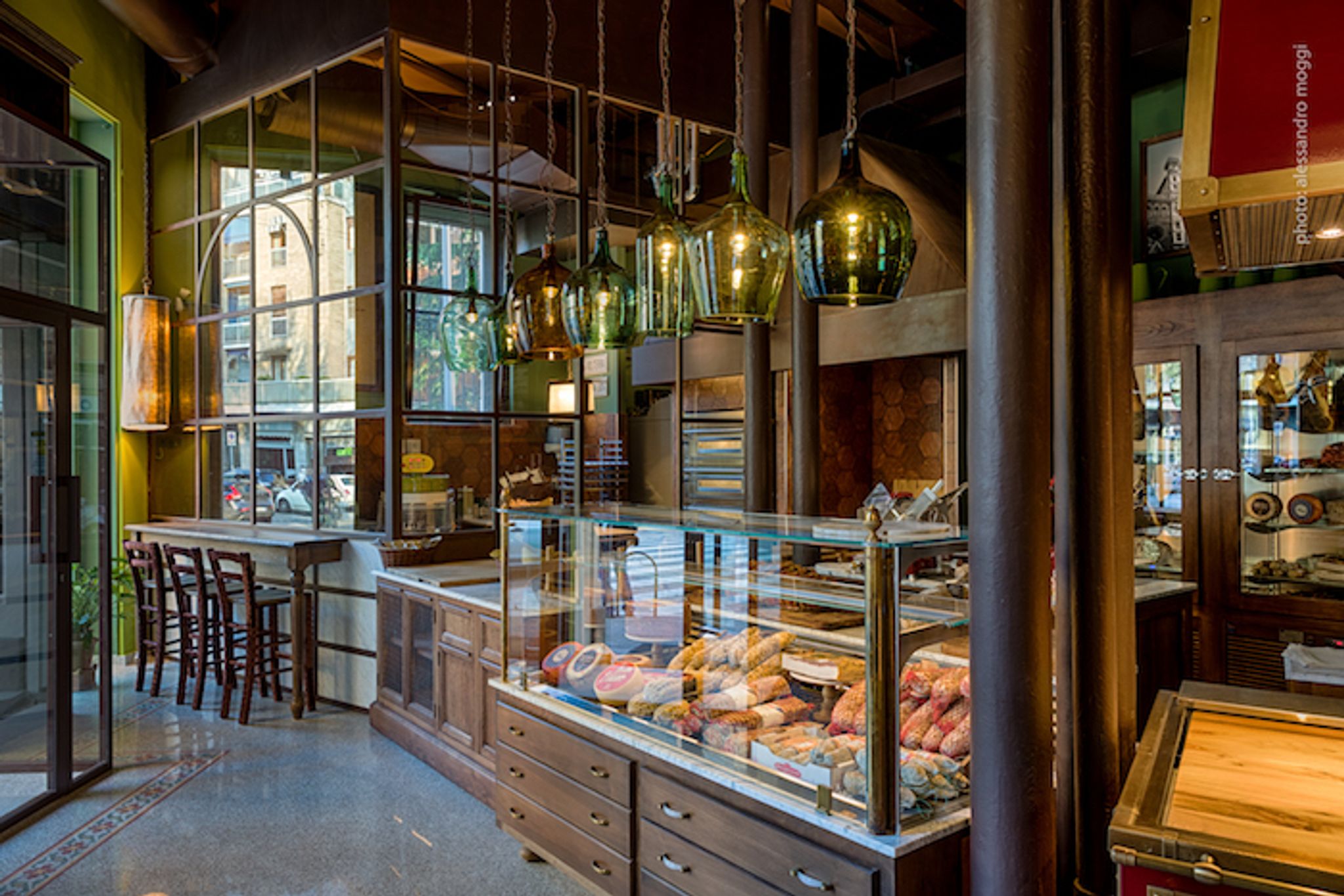 A concept store that sells top-of-the-line Tuscan products and typical crafts and includes a restaurant and a food market. Company stakeholders selected K-array as the audio solution for their store to reinforce their store's ethos of Tuscan quality and design.
A system of Lyzard line arrays were installed in the mezzanine of the store paired with Rumble subwoofers for the low-end frequencies. On the ground level, several Kobras and a Rumble subwoofer were employed. A Kommander amplifier powered both areas.
We are thrilled with our new audio system solution. It not only sounds great and enhances the ambiance, but it furthers our commitment to promoting our heritage and products made in Tuscany worldwide. There could not have been a better fit than K-array!