Vinicio Capossela 'Ballate per Uomini e Bestie' Tour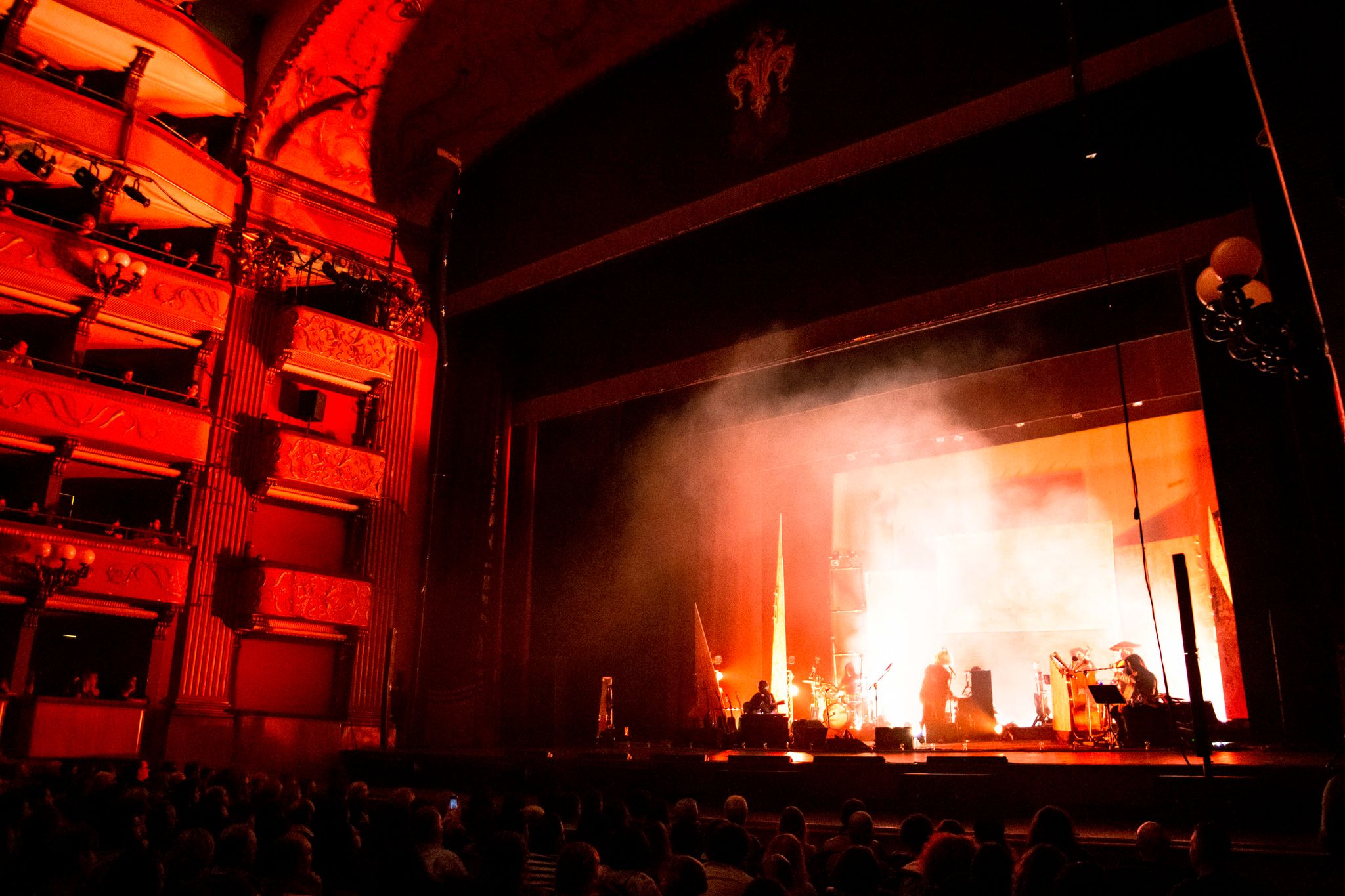 With so many column audio systems in the market, it is never easy to find the right balance of performance and price in a sea of black boxes. But with all the advantages of its innovative features, compact design and ease of use, the Pinnacle line from K-array can truly separate itself from the pack. Starting with the flexibility to install the catalog in locations such as theatres, small gigs, large events and concerts to large conferences for intelligible audio delivery. K-array and the companies Italian distributor Exhibo, had been on the Vinicio Capossela Tour to present the apex of a strong portable systems catalog with the aim of demonstrating K-array's unique technology within ideal applications that represent the product performing at its best.
Vinicio Capossela is an Italian singer-songwriter and multi-instrumentalist, strongly influenced by US singer and songwriter Tom Waits. Well-known for being an eclectic representative of independent Italian music, he started his career 30 years ago, winning awards for his music poetry. In 2019 he started his Tour "Ballate per Uomini e Bestie", with more that twenty dates through the most important theaters in Italy. Theaters are ideal to emphasize the advantages of Pinnacle-KR802. FOH Taketo Gohara, a producer and sound designer who has collaborated with numerous Italian artists and composers was so impressed with the power and sound quality of the flown Pinnacle-KR802 he immediately employed the unique setup for the tour. A main PA consisting of three Pinnacle-KR802 in a suspended 6-meters vertical Kayman-KY102 configuration with six ground stacked Thunder-KMT218 subwoofers has been ideal for ensuring perfect sound coverage and totally intelligible audio without obstructing sight lines given its incredibly slim columns. If you are looking to enhance your theatre sound while improving the experience for your audience then the Pinnacle is just one reason K-array can make a difference in your audio world.