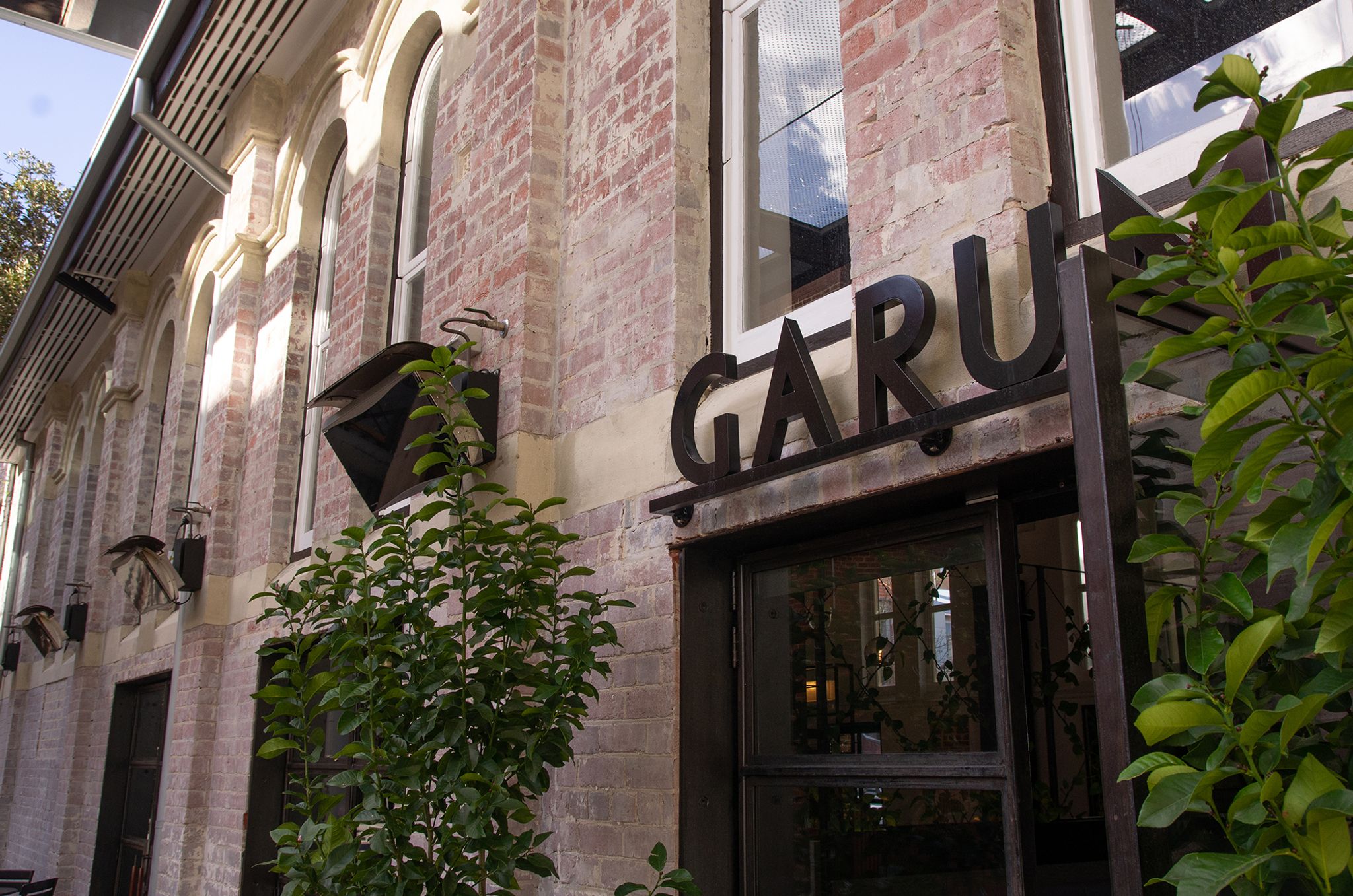 Westin Hotel is one of Perth's new luxury accomodation spots located in the heart of the CBD. On the ground floor of the 368-room five-star hotel sits Garum Restaurant, owned by celebrity chef Guy Grossi. As part of the $2m AV fitout of Westin Hotel, two outdoor areas within the venue — the hotel terrace and the alfresco outside Garum Restaurant — required an audio solution for providing background music. The brief was threefold: the solution had to sufficiently cover the area with a ±1.5dB SPL variance, it had to be IP-rated to withstand the weather, and it had to look good. In addition, there was a limit on how much spill could be tolerated as a the Garum's front entrance faces an apartment block.
The beam-slatted roofing in Westin Hotel restricted the type of speaker integrators Stokes Technologies could install, but fortunately the narrow width of the Python-KP52 loudspeaker, along with its precise dispersion, made it fit literally like a glove. Stokes Technologies modelled the environment in EASE Focus to ensure the Pythons could achieve the correct coverage from the limited positions in the roof due to the architectural restraints. Four Python-KP52 loudspeakers were mounted at a height of 6m above the hotel terrace, with the Spot setting providing a dispersion of 10° to fill a 20m-wide area with a ±1.5db variance in coverage. For Garum Restaurant's outdoor space, two Python-KP52 loudspeakers were mounted at a similar height under the eaves.
Once we added all the requirements together — the sound variance, the IP rating, the shape and coverage of the area, as well as the physical dimensions of what would fit — the Pythons were pretty much the only thing we could put in there. Most importantly, the KP52 sounds the business – the sound quality is really excellent. The first time I heard it was with a sung track with female vocals. It sounded really special, a lot better than just a background music speaker.