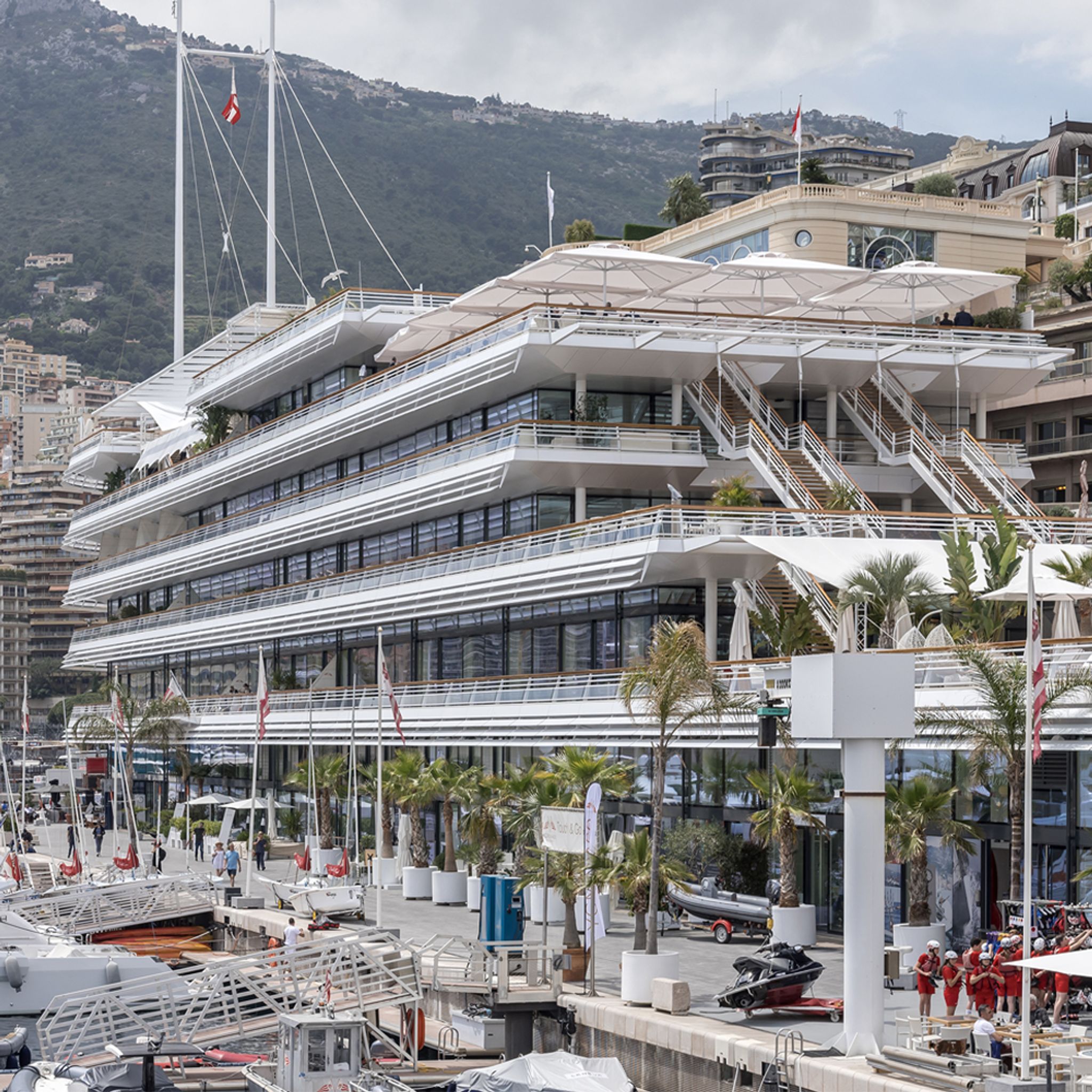 Founded in 1953 by Prince Rainier III and chaired since 1984 by Prince Albert II, the Yacht Club de Monaco combines a taste for sport and love of the sea. With 2000 members, the club raises the art of nautical living and attracts shipowners, sailors and boaters from all over the world in a luxurious setting. An international meeting point, the YCM is based in a building resembling a high-tech ocean liner, designed by Lord Norman Foster of Foster & Partners and fitted out by Jacques Grange. It was built in an HEQ (high environmental quality) approach and reflects the spirit of the YCM: open to the world, innovative, concerned with both aesthetics and respect for the environment. It hosts many prestigious events throughout the year due to the nature of its reputation.
On September 22nd 2020, the Secretary General of the YCM, Bernard d'Alessandri, organized a video conference on the theme of "Hydrogen, a credible alternative to diesel". Prince Albert II, the famous Swiss explorer-adventurer Mike Horn and more than 150 people attended the conference and a further 200 attendees from around the world connected online. The equipment required for this multimedia event had to meet two challenges; first of all, it was necessary to preserve the harmony of the decor and avoid traditional speakers, which were too bulky and aesthetically pleasing, then the wireless microphones had to work without being disturbed by the numerous HF emissions present in the surroundings.
The company M3 (Monaco Marina Management), responsible for the organization of the event, called on K-array's French distributors AEI for the high quality audiovisual installation of this conference. The solution was perfect for the slim, lightweight speakers of K-array. Compact and refined, the Pinnacle-KR402 systems are discreetly integrated into the room, without altering the decor. Lightweight and flexible, the Anakonda speakers placed in reinforcement on the stage also acted as stage monitors. While remaining perfectly discreet, the installation ensured seamless coverage, and uncompromising sound quality, comfortable with the event and the venue.