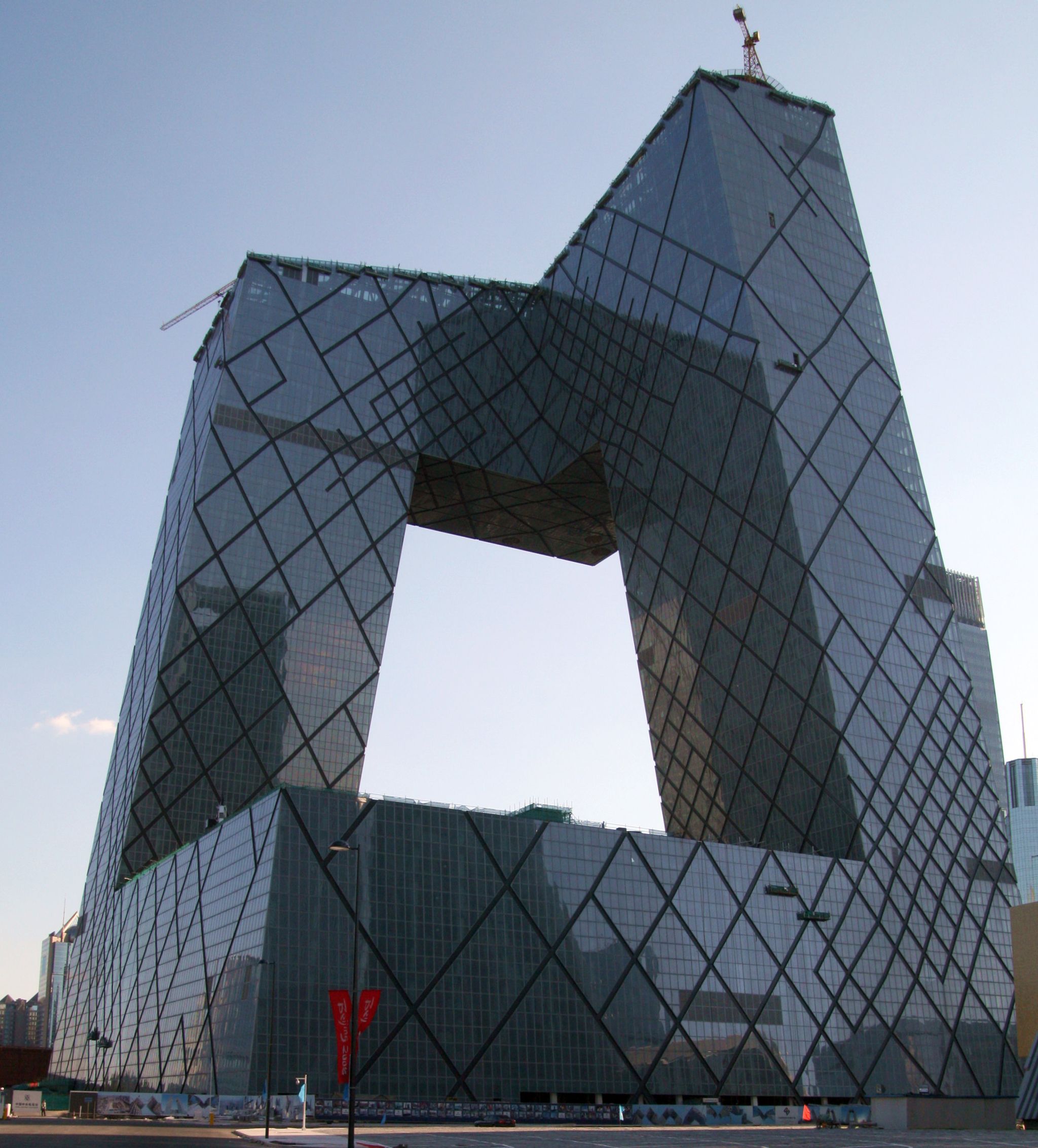 The biggest TV station in China, CCTV accommodates employees and customers at their new multimedia center with a K-array system for live broadcasts. With the development of the Internet and 5G, nowadays more and more traditional TV stations have started to build their own multimedia center to cover more users through mobile phone use. As the biggest TV station in China with a network of 50 channels and access to more than one billion viewers, China Central Television (CCTV, formerly Beijing Television) was the first to implement 5G and used this new technology to send their news and TV programs to viewers. With such a large number of employees located at their new multicenter along with a high traffic volume of customers to accommodate, the customer required an invisible audio system and good sound coverage to reinforce the live TV broadcasts in house.
Beijing Viaudio, the K-array distributor in Beijing, invited CCTV to their showroom for a demo and the client was very satisfied with the small size and unbelievable SPL of the Italian manufacturer's products. Also, their speaker design was highly appreciated. 3 Azimut-KAMUT2V25 complete audio systems with 2 Vyper-KV25 flat line arrays paired with a Truffle-KTR26 sub and a Kommander-KA02 amp each, were selected along with 2 Python-KP102 line arrays and 1 Rumble-KU212 driven by a Kommander-KA24 to amplify the audio in the center. And thanks to the onboard DSP feature on the amplifier, CCTV saved costs on the processors as the KA02 is an all-in-one solution, requiring less equipment. The setup was typical 2.1 system installation and the Kommander-KA02 from the Azimut system and Kommander-KA24 utilized their own DSP for tuning.
The sound is very good and nobody is aware the speakers exist. Thanks to the narrow sound beam of the Python, we installed them high on the back of the stage wall facing the audience area to avoid microphone feedback onstage.