Bleau Bar at Fontainebleau Resort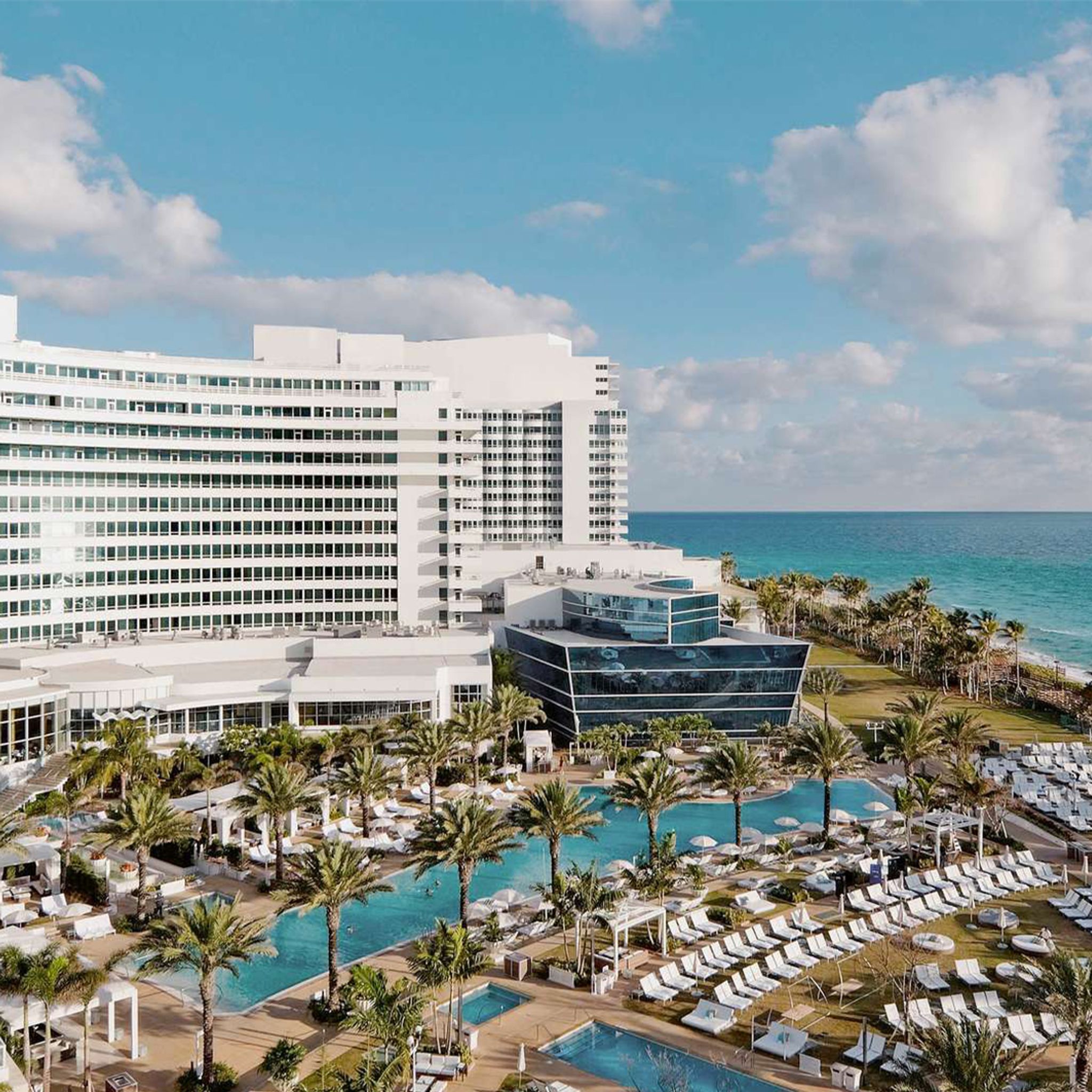 Bleau Bar is the "hallowed" place to be in Miami for entertainment. Famous in the '50s and '60s, it has long been regarded as the meeting place for many celebrities. Mixology is at the heart of its success, serving everything from classic to avant-garde cocktails. The venue demands high performance audio where the balance between party mode and conversations can flow elegantly throughout. The recent renovation of the Bleau Bar within the iconic Fontainebleau Miami Beach Luxury Hotel generally provided a myriad of challenges for K-array's integration partner Global Audio Systems; they required high SPL with focused coverage in the Bar's area moreover, the location is protected by the local Historic Preservation Board which has a very intricate compliance process. The circular space with 20' ceilings is covered in tall glass windows and has a polished marble terrace which has historically created a cacophony of sound reverberation.
Because of its party attitude and spacious dance floor, it needed an appropriate installation for the live sound and Dj sets. Twelve Kayman-KY102 were installed to manage a well-balanced high SPL. Global Audio Systems worked hand in hand with legendary designer John Rawlins in incorporating the slim look of the KY102 with the architectural design created by Mr. Rawlins. You don't notice they are even there, but the stereo soundstage is wide and airy. The system was designed with Ease Focus by Nathan Short of Global Audio Systems. This step allowed them to predict the spillover in the main lobby area and guest areas. With proper placement of speakers and subwoofers, Global Audio Systems was able to achieve an 18db drop in SPL in those areas, a better balance with no compromise.
Bleau Bar was a real challenge. Primarily because this venue is protected by the local historic preservation board which has a very strict compliance process. Jason Ojeda of Global Audio Systems devised a focused system that not only met the strict aesthetics as dictated by the Historic Preservation Board but more importantly, provided a system that sounds brilliant. As thrilled as we are with the architectural design of the space and its many luxurious details, the exceptional sound is what hotel management and our patrons have been praising.