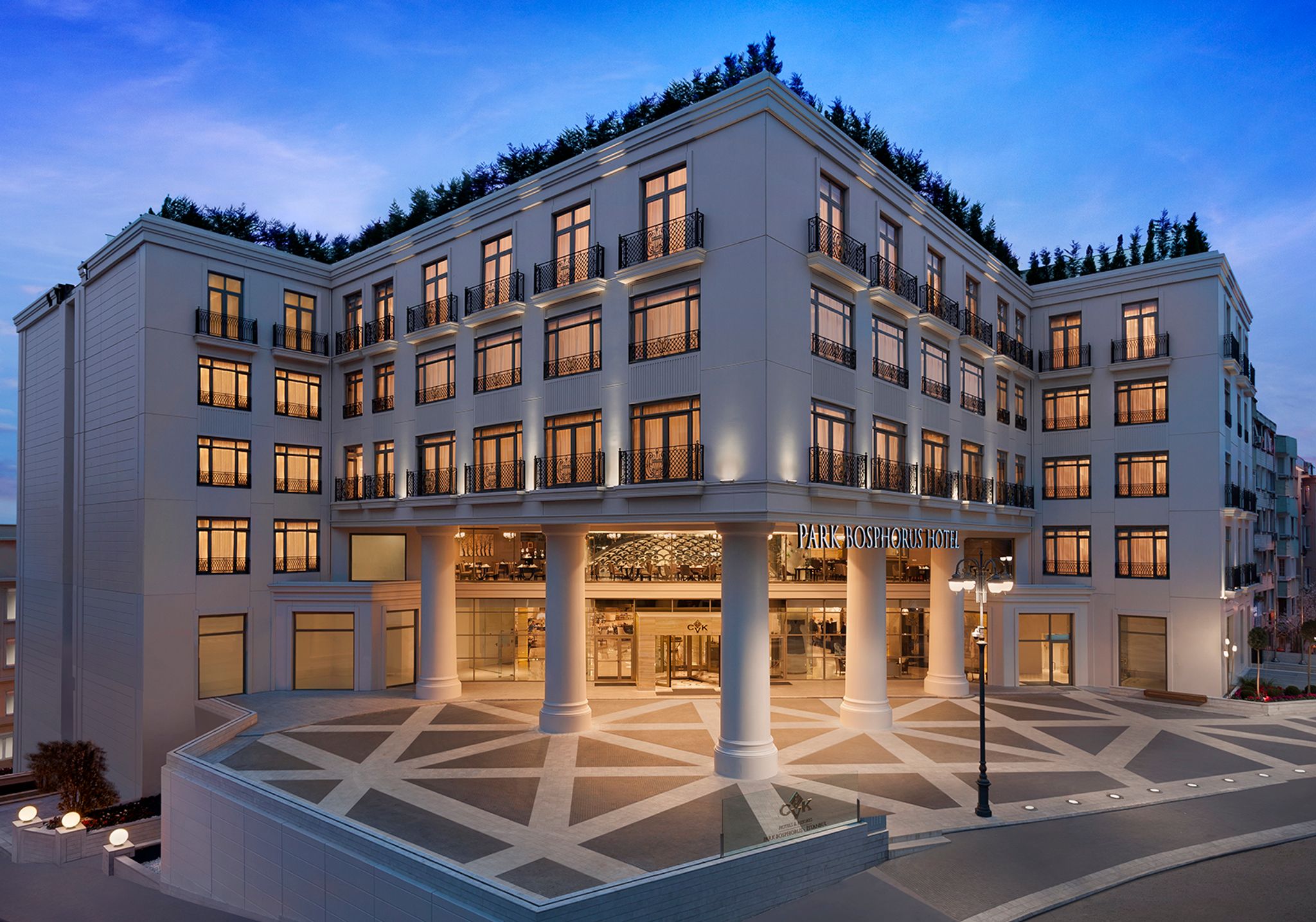 The Park Bosphorus Hotel Istanbul, one of Turkey's most luxurious historic buildings, is a deluxe hotel that boasts the country's largest presidential suite and features intricately designed and decorated dining areas, multi-functional event ballrooms, meeting rooms and, overlooking the Bosphorus River, a 4,500-m² terrace. During renovations, the hotel decided to update its sound system with the very best audio system throughout the entire building. The biggest challenge for distributor Lotus Technologies was working alongside the owners' trusted interior designer who had dismissed a number of audio products previously, however he was immediately drawn to K-array's compact design as well as the sound quality.
In the banquet room, 16 Python-KP102 and 36 Kobra-KK52 were installed around the edges of the interiors supported by 8 Thunder-KMT21P, 12 Thunder-KMT12 and 8 Thunder-KMT12P as the subwoofers. The team also installed 40 Anakonda-KAN200 speakers to snakes around the pillars and curves of the room, along with 3 Pinnacle-KR202 systems for DJ setups, speech applications and the conference facilities. The entire room was powered by 4 Kommander-KA84 Class D amplifiers. For the main restaurant, 64 Kobra-KK50W were accompanied by 8 Thunder-KMT12P subwoofers and powered by 3 Kommander-KA84 amplifiers. For the rooftop cafe, 50 Anakonda-KAN200 were installed to hide around the top frame of the open sides to not obtrude the views of the city. The system here was supported by 6 Thunder-KMT12 and 2 Kommander-KA84 amplifiers.
The reason why K-array has been installed so often in Istanbul is the clear quality of sound in a compact size, it's simple yet powerful. The designer was exceptionally keen to find a speaker that would not obtrude the marvellous architecture of the building and new features but hard to please.