Mr. & Mrs. Bund Modern Eatery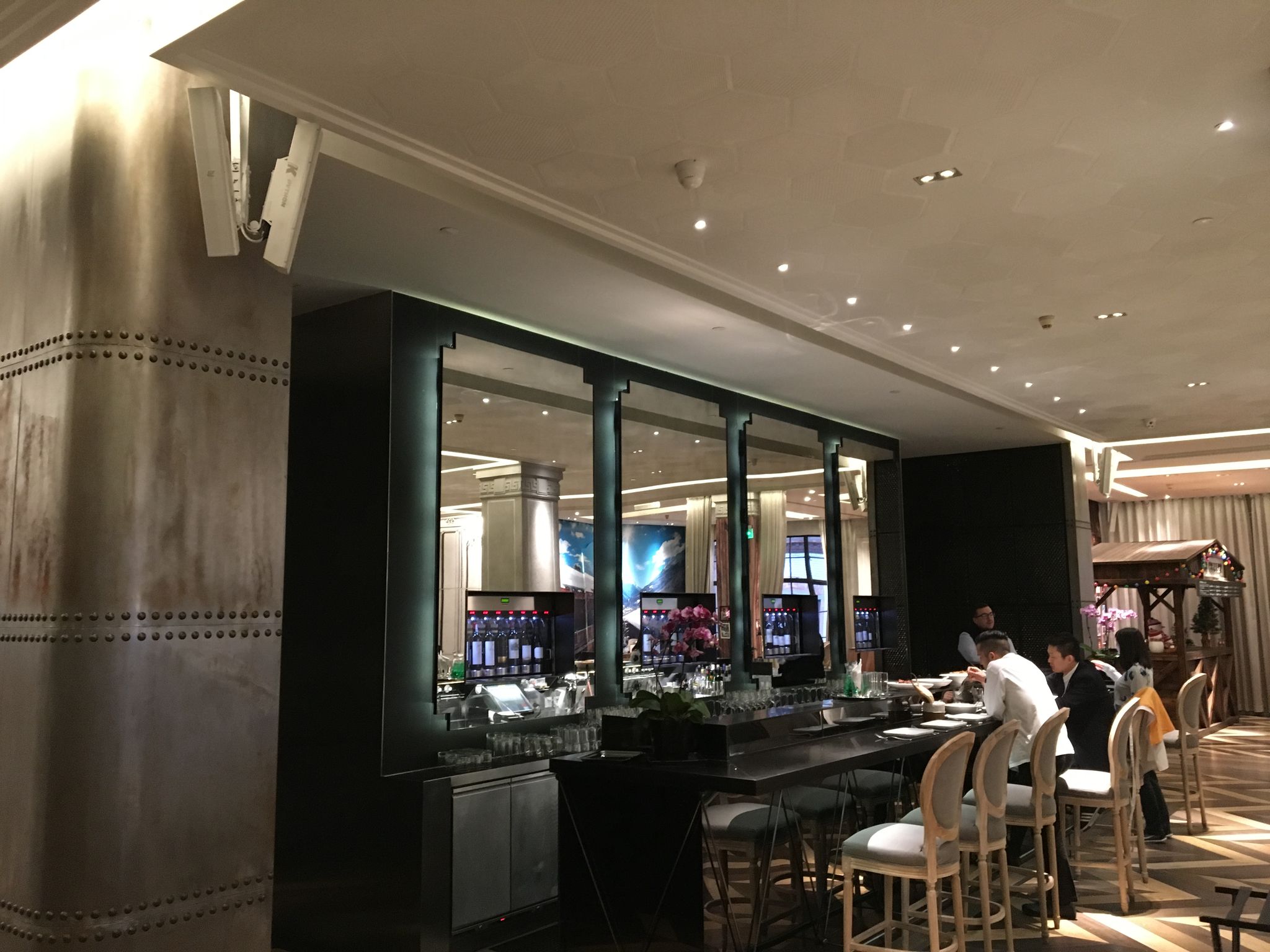 Top restaurant Mr. & Mrs. Bund is located in a historic 19th century building in Shanghai with a 2,700-cubic meter dining room run by world renown chef, Paul Pairet. A K-array system of Kobras was installed when the french eatery first opened in 2018 to match the excellence of the cuisine. System requirements were smooth, ample sound during dining hours, then more powerful acoustics for DJ setups, parties and private events later in the evening.
Recent renovations called for more SPL so 18 Python-KP52 line arrays and 4 Rumble-KU210 compact subwoofers ensconced within the walls powered by 4 Kommander-KA24 amplifiers were added. The system, which covers the long length of the dining room uniformly because of its PAT technology, is nearly invisible and blends into the architecture of the restaurant elegantly.
The food is amazing, the wine is high-quality and the audio is impeccable. It's a great pairing in every sense of the meaning.