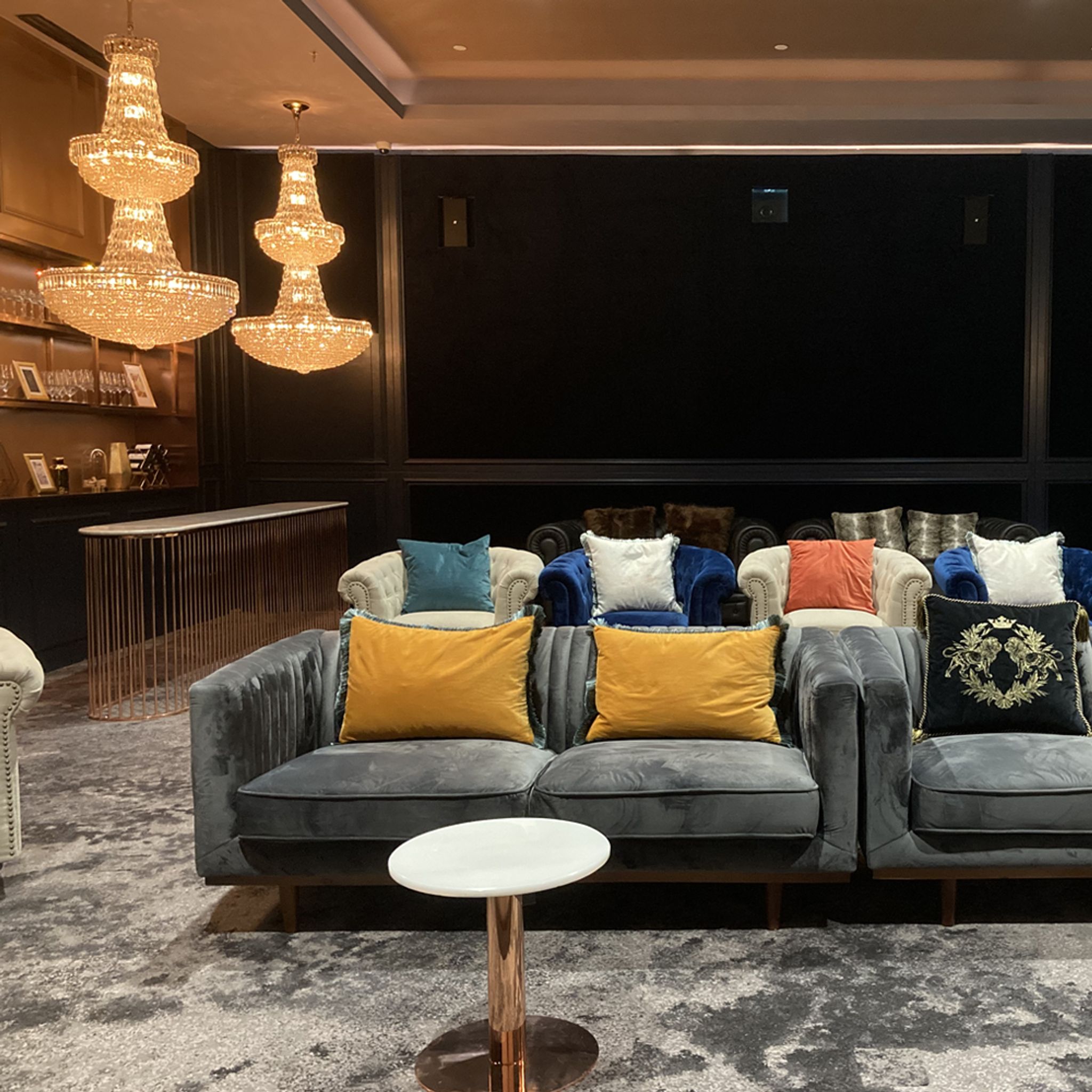 Named after the Latin word and chemical element of gold the Aurum Theatre represents the best extravagant cinema experience; featuring opulent halls with luxury recliners, exquisite private cabins, bespoke services, and a contemporary continental dining – all of which are designed to deliver true cinematic luxury. For added privacy, the Aurum Theatre in The Gardens Mall also has a room called the Private Screen, which makes the perfect place for closed screenings, business functions, and family gatherings. The Private Screens can be booked to host an intimate movie night in true sophistication, complete with food and drink served from a standalone bar.
His rétro interior design matches perfectly with modern luxury twists and even though the private screening hall is tailored for events, the audio quality for movies are still held at the highest cinema-grade quality, and this is why Nextrend Systems have provided K-array speakers that guarantee the same high cinema standards. The installation consists of various parts of the building:
Private Screening Hall: two sound systems for private events consisting of a surround system for movies and for karaoke applications. Also connected to the cinema Dolby processor.
Lobby: required background music for common areas with a small and discreet profile to match their interior design with a hidden subwoofer. Ten Vyper-KV25s plus five Rumble-KU44s.
Gastrobar: background music plus a small public address system for events. The system had to handle high music levels during happy hours, but at the same time, softer levels where guests could comfortably enjoy their cocktails before proceeding to their luxury movie screen experience. Eight Vyper-KV52s and two Rumble-KU212s.