CRANK Indoor Cycling & Boutique Fitness Studio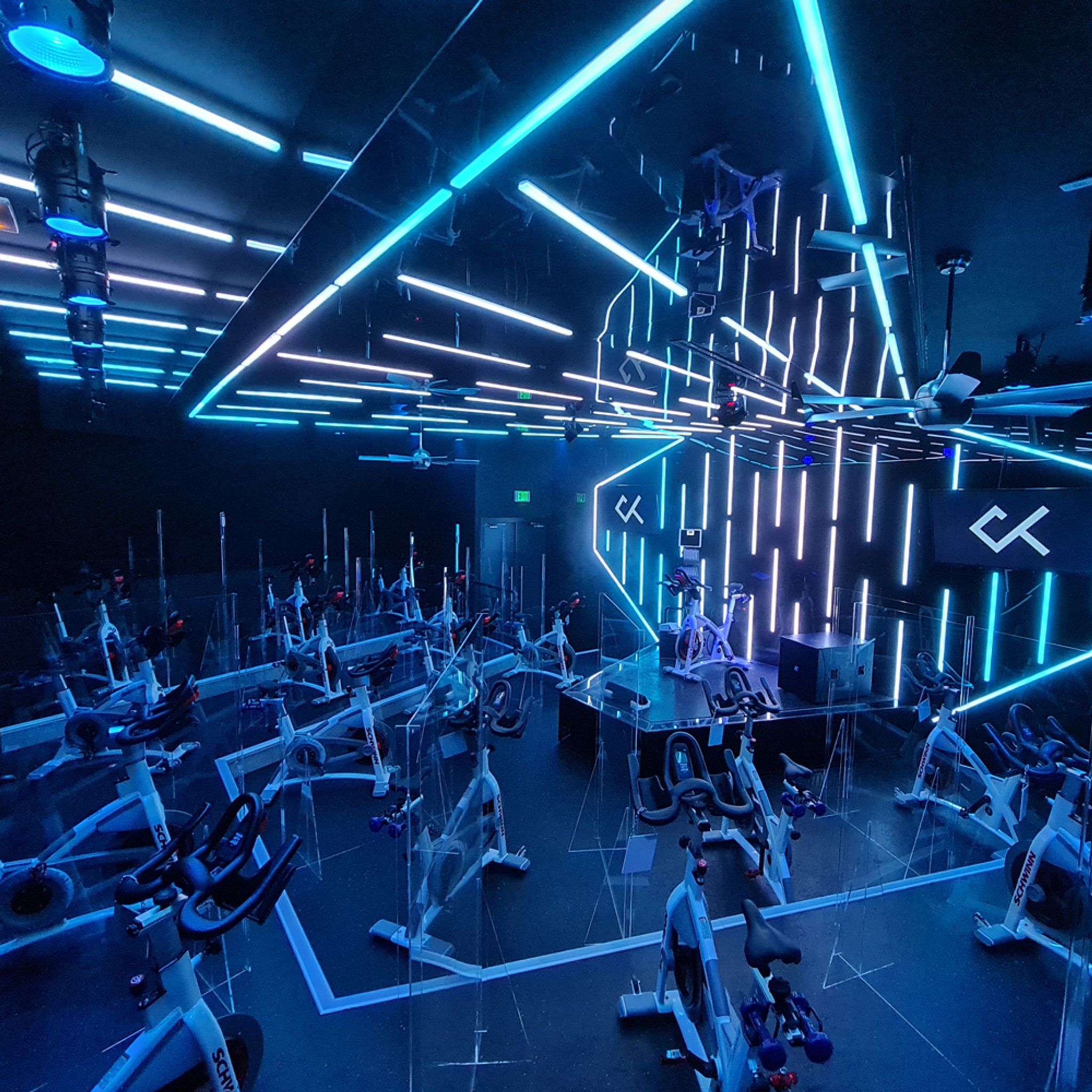 CRANK is a boutique fitness gym in Dubai offering indoor cycling, boot camp sessions, strength training and stretching classes. CRANK is more than just a place to workout, is a strong fitness community. Indoor cycling classes need loud music to motivate people to do the best workout. Not disturbing the neighbors during the training is another important factor for a spinning class. For this reason Procom Middle East, K-array's distributor in Emirates studied an audio solution ideal for a place like CRANK.
Six Python-KP52 cabinets (two at the front, two in the middle and two at the back), together with three Thunder-KMT18P subwoofers, and Kommander-KA84 amplifiers. With the SPL inside the cycle studio regularly surpassing 105dB, the system is really loud and super punchy. Chosen for providing both the form factor and output needed, for the ability to distribute the sound effectively and to ensure the instructors are well heard, the sound system achieve the task.