Florim Ceramics Headquarters Gallery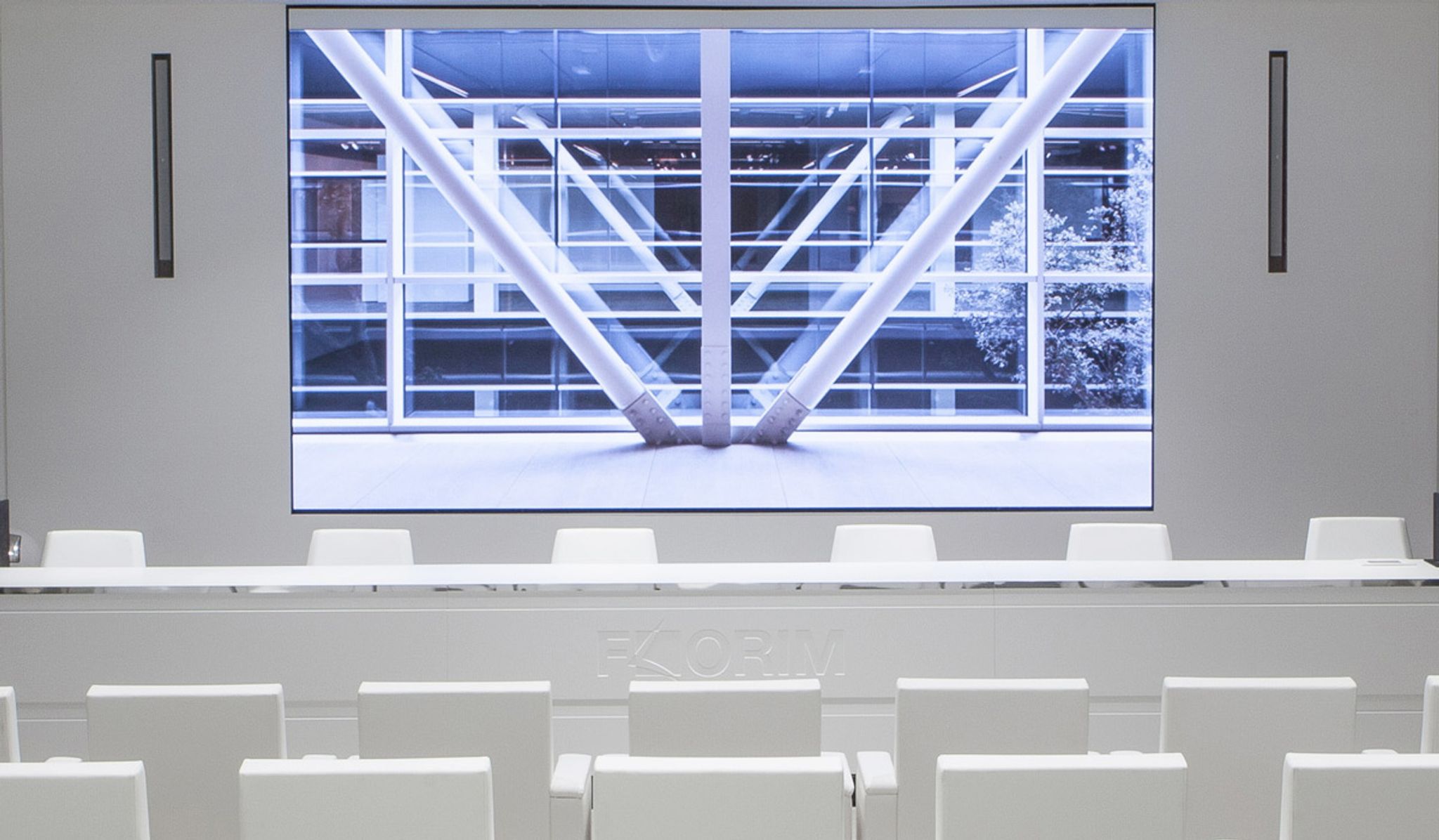 Florim Ceramiche, based in Modena, Italy, is a flooring company that for over 50 years has been producing ceramic surfaces for various applications in the construction, interior design and architecture industries. With a multi-functional space of 9,000 square meters created for products and events, the renowned manufacturer of ceramics has chosen K-array as the audio solution for their Florim Gallery. The designers of the building wanted plenty of free, white space so only speakers capable of blending into the sharp lines and structures of the architecture were considered.
The central area is dominated by a large high-definition screen paired with Kobra-KK102 loudspeakers and Thunder-KMT12 subwoofers. The Kobras controlled directivity from its Pure Array Technology provides a very uniform sound area for the public, avoiding the reflections on the walls and crystal surfaces in the room. And with a custom white paint coating, they were near to invisible. In the conference room, another set of Kobra-KK102 were installed for reinforcement in the areas the back of the room given their long throw. The solution was completed with several Lyzard-KZ14 loudspeakers hidden in the frame of the lighting fixtures.