Melinda Golden Theater Virtual Experience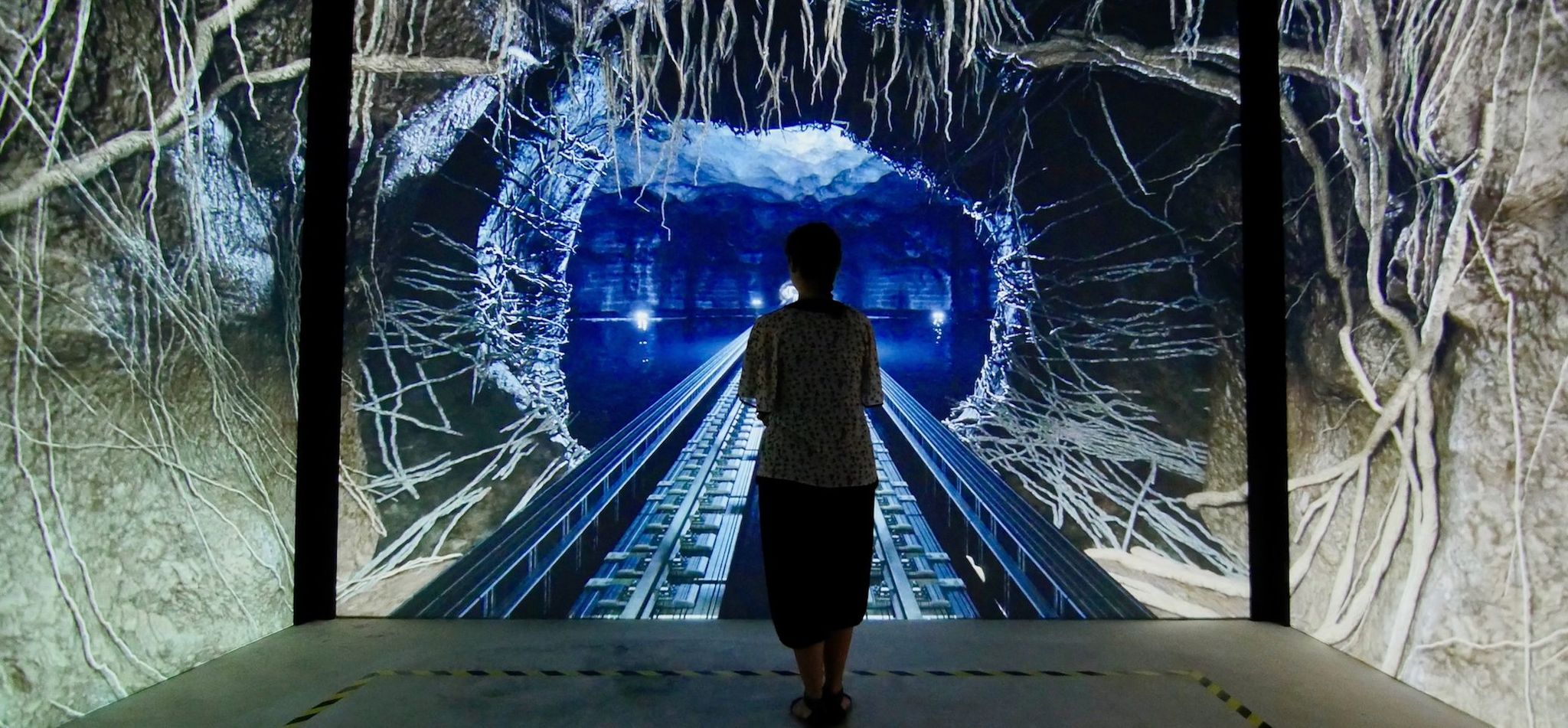 The Melinda apple consortium recently inaugurated Melinda Golden Theater – a multimedia venue that takes visitors on a high-impact 4D virtual visit to the company's unique, eco-friendly cold storage apple warehouses in the northern Italian mountains. The system integrator and producer of the theatre's AV content was Senso Immersive who had to adhere to a brief that was two-fold: highlighting the agriculture and tourism of the area, and increasing awareness of the sustainable processes involved in the harvest and storage of the company's apples, fully respecting the environment.
The project is the result of a collaboration between Melinda, Val di Non tourist board and the Association of Apple and Flavour Routes of the Noce Valleys, and Melinda's desire to attract adults' and children's attention to the caves excavated in the rock of the Rio Maggiore mine to host the apple storage facilities.
Inside the theater, two large virtual elevator doors open on to an underground track in semidarkness. Spectators' simulated trip speeds along the track observing the Dolomite cave and rock formations, the construction of the apple storage within the rock, and the apple chain from the harvest to the packaging before flying upwards to ground level and higher, soaring over the apple trees and the spectacular countryside. Realistically projecting the journey on the walls in front of and alongside the visitors, the sound is reproduced courtesy of four Tornado-KT2 miniature aluminum enclosures and a Rumble-KU210 subwoofer.
The single 1,000W (2RU) Kommander-KA14 amplifier features two GPIO for external analogue controls, integrated DSP with processing, matrix and delays, on-board touchscreen and Mic In and 48V option on all inputs for mixer applications. After recently visiting the underground storage facilities, Italy's prime minister was one of the many visitors who have flocked to theatre since its inauguration and congratulated Melinda on what he called "an incredible reality."