Piedmont Atlanta Hospital Auditorium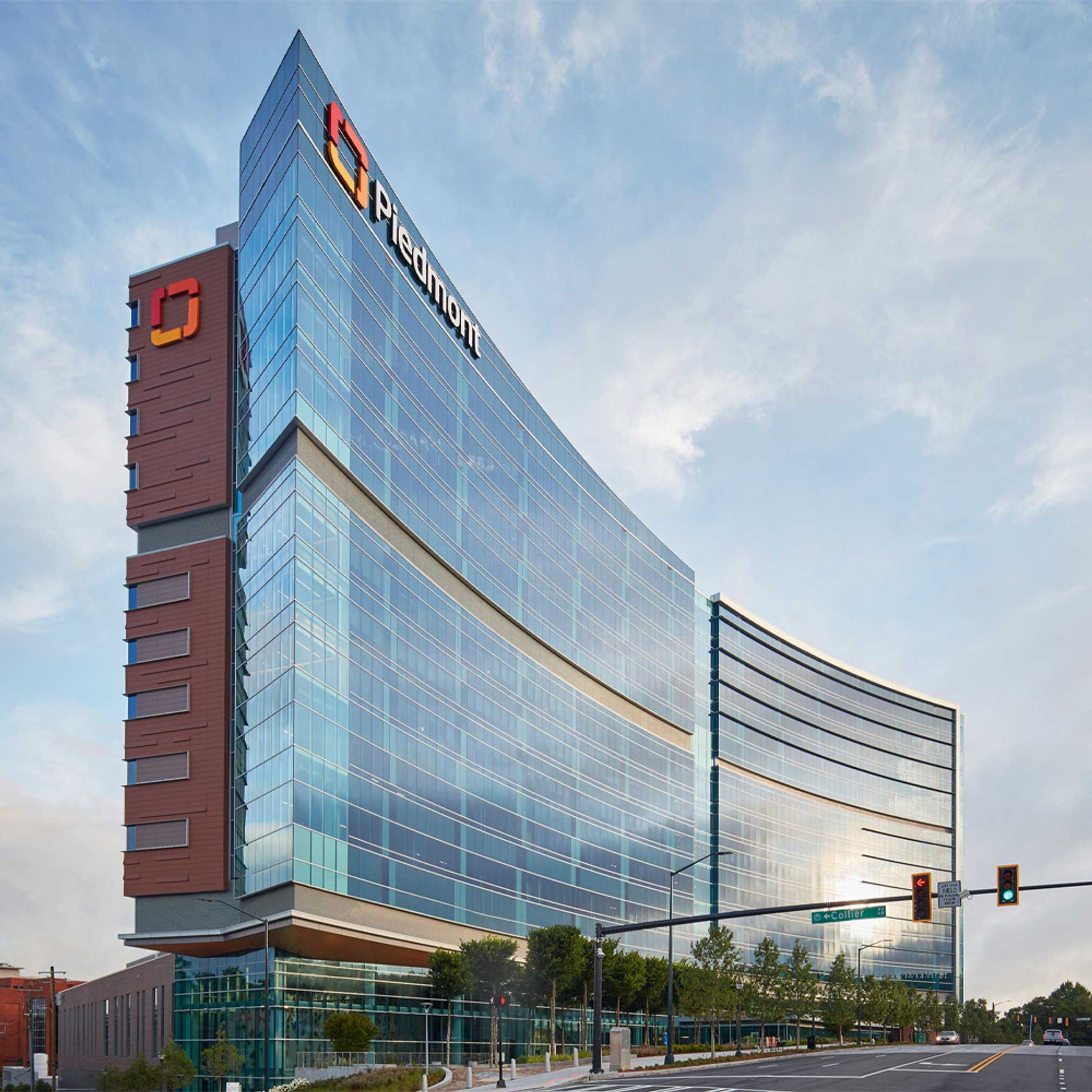 Piedmont Atlanta Hospital is a leader in patient care that has helped the Atlanta community get better and stay well for more than a century. Piedmont Atlanta combines a personalized approach with innovative technologies to deliver treatments that set a new standard for excellence in care. That is a very important criteria for a health facility.
The modernity of the building which sits at street level between the major cross point of the entire campus; features an avant-garde style design with a 40 foot high ceiling and an auditorium space of 45 feet by 90 feet with two walls of full glass. The auditorium is a highly functional, important area for medical conferences in Georgia and the location is idyllic for its vocal source point.
For optimal speech intelligibility ensuring the same listening experience to all 240 audience members, every seat from the first row to the last has its own slim Lyzard-KZ14, this is aided by the design of the conference space to re-create accurate speech performance. To enhance the low-frequency spectrum and add warmth throughout the space, fifteen Truffle-KTR24 are hidden throughout the main audience area. These are re-enforced by two Thunder-KMT12P. K-array USA, supported by OnePath, the technology partner designed and installed a conference room that gives a greater focus on the speaker and less aesthetic distractions for an overall improved learning experience.