Rixos Land of Legends Resort and Hotel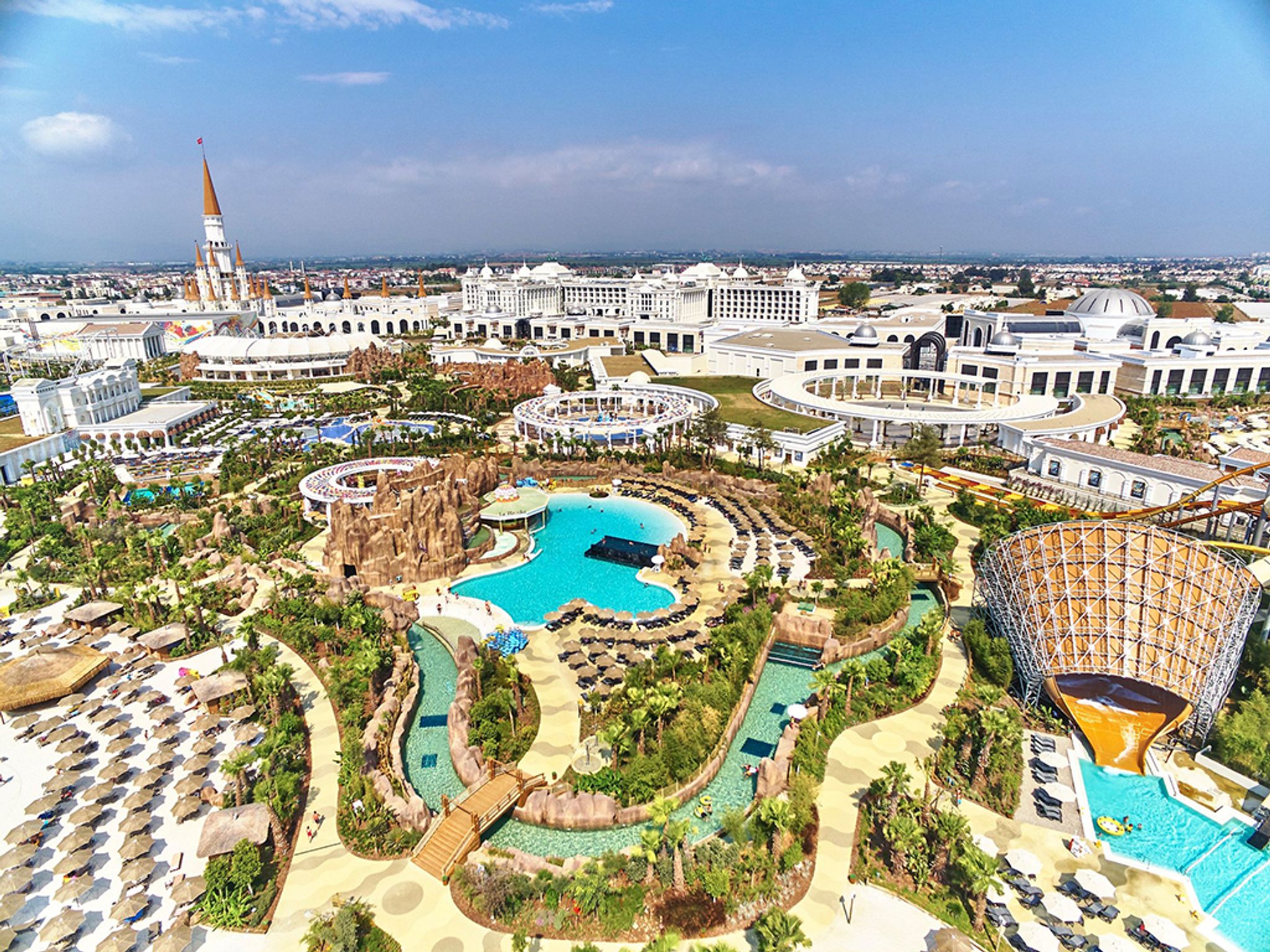 The Land of Legends resort is a joint venture between Rixos Hotels and world-renowned creative specialist, Dragone and houses a theme park, a water park, a hotel, a shopping avenue and a selection of eateries. The resident Dragone show is a moving performance not contained within a theatrical space but takes place across the entire property, beginning with a boat parade, also stopping at tableaux along the way, concluding with a grand finale at the gate. Sound designer Corrado Campanelli was presented a lot of challenges during the design process as there were a lot of areas to cover and a lot of time constraints in order to be fully operational for opening day. Great quality and a flexible system was what he required.
A combination of Python-KP102 loudspeakers and Thunder-KMT12 subwoofers were employed in the mile-and-a-half-long canal area used for the parade of boats each shaped like musical instruments with onboard audio: two Pythons and a Thunder to reproduce the instruments' sounds. Zoning and routing is managed by a QSC Q-SYS 500i DSP, systems kept in sync via wireless timecode and transport is via a fibre optic network, with each speaker controllable individually via K-Dante. 118 Python-KP102 beam speakers and 63 Thunder-KMT18 subwoofers were also installed on the buildings lining the canal. For the dolphin show in the resort, 16 Mugello-KH2 line arrays, six Mugello-KS5 subwoofers and 10 Dragon-KX12 line arrays were put in place and for the boxes that are not self-powered, a Kommander-KA84 takes care of the amplification.
I was very impressed by the flexibility of the systems and by the ratio between size and power. With that in mind, it seemed an easy choice when extending the audio set-up to add further K-array products for the new performance stage. K-array products went over and beyond my expectations, I was impressed by the assistance and customer care. After using the products at The Land of Legends, I have used their products again.