Royal Society of Chemistry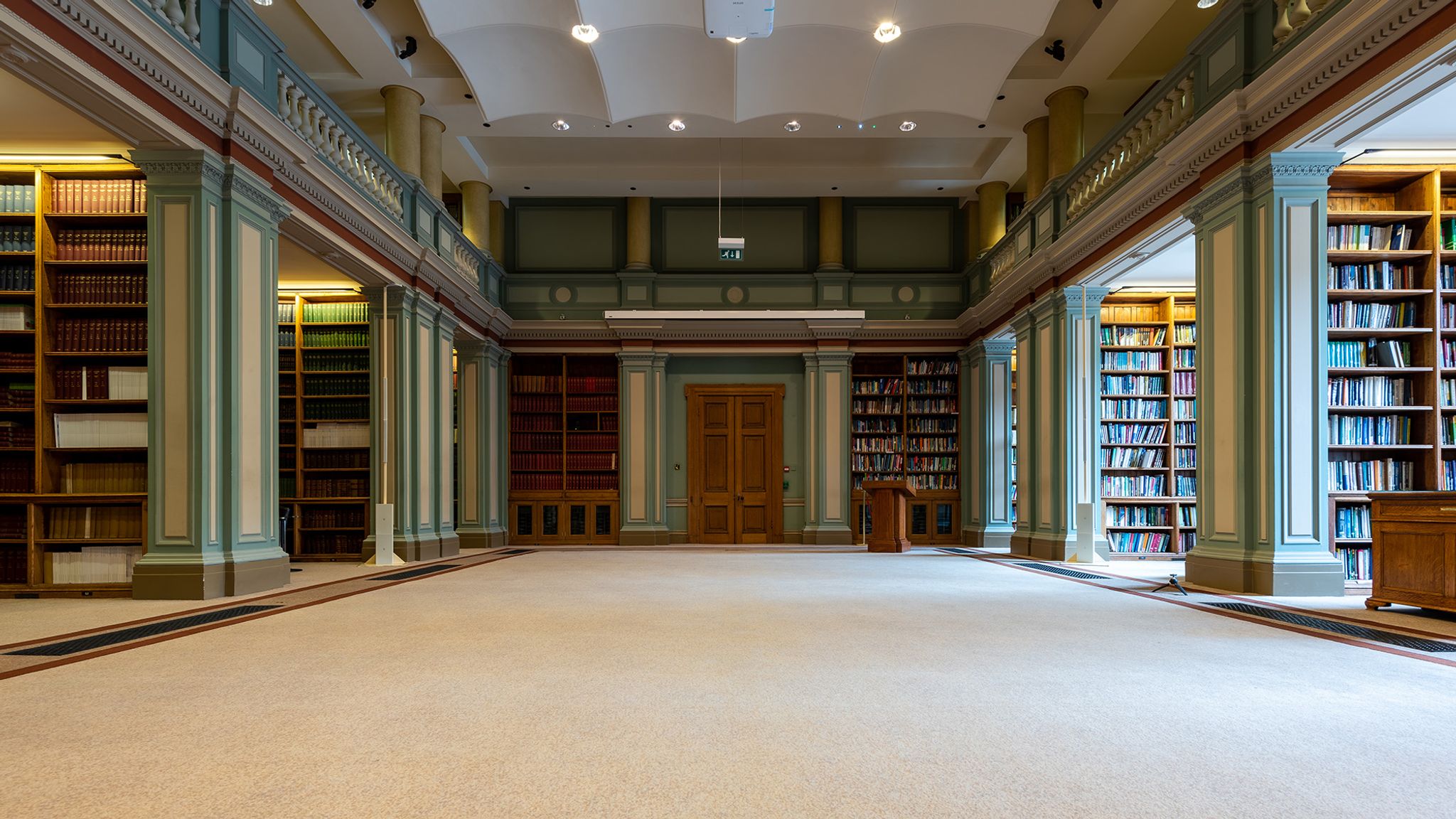 The Royal Society of Chemistry has upgraded its audio-visual systems at its Burlington House headquarters with the addition of a K-array loudspeaker system supplied by 2B Heard and installed by the Torpedo Factory Group (TFG), enabling the Society to offer better quality sound and vision as a leading central London venue for its many rental clients. Formed in 1908, the Royal Society of Chemistry resides in London's Mayfair, and is famed for its historic Grade II listed library that not only houses a world-class collection of scientific journals but is also a leading event venue with a convenient City location.
Key to the library's attraction as a venue – prized by users for seminars, conferences, lectures, award ceremonies, fine dining and private functions – is its integrated audio-visual facilities and, taking an opportunity to benefit from the latest technological advancements, the RSC decided this year to upgrade its audio systems in order to provide better coverage and improved intelligibility to meet the growing requirements of its corporate clients.
TFG and the RSC facilities team, headed by Grant Verrell, discussed options for improving audio quality to enhance the venue's various activities include product launches, presentations, conferences and Q&A sessions. Working around the constraints imposed by the building's Grade II listed status, the audio system included two Rumble-KU26 subwoofers integrated into custom floor stands and a Vyper-KV52 line array above on each side of the room. In addition, half-meter high Viper-KV25 line arrays are positioned discreetly under the podiums supporting the LCD screens that flank the library. The system provides cohesive full range speech and music reproduction for the large central overhead projector screen and two supplemental HD monitors on either side of the room.
Previously we were having issues with dead spots and feedback due to the placement of the speakers, and decided that we needed a radically different solution. Essentially we were looking for better sound quality because not only does audio technology push forward strongly year to year, we also responded to growing demands for a better experience from our guests. Lack of visual impact was also a key factor, and for that we selected one of the most stylish and unobtrusive speaker systems available. The sound quality is honestly second to none from such tiny little speakers that you can barely see. We now have virtual cinema quality sound in a highly flexible event space.