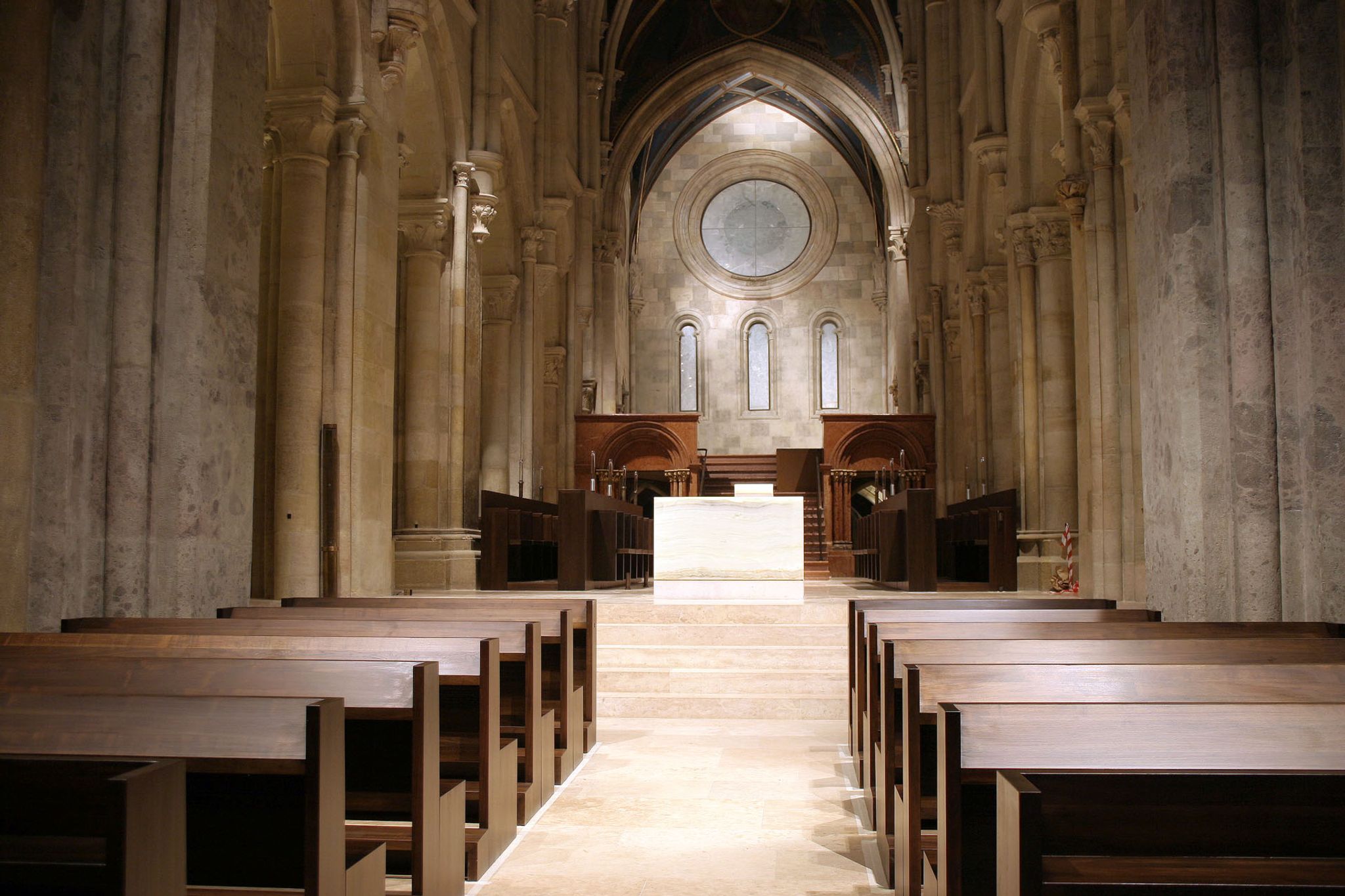 The 13th century Archabbey of Pannonhalma recently had a thorough renovation that included an update for the audio system but due to heavy flaws in the quality of installation and the need for higher levels, a new acoustic system was required. K-array distributor Audio Partner Ltd recommended a K-array system comprised of 8 Lyzard-KZ14 in white, 3 Vyper-KV50 and a Kobra-KK102 powered by two Kommander-KA1-1 units and one Kommander-KA24 amplifier. The Kobra was installed near the side column of the altar, tilted down to the level of the nave.
Two Vypers were aligned on top of each other and were installed on the side columns of the sanctuary while the other Vyper was installed near the font of the baptistery, all encased in a perforated brass structure to match the lighting fixtures. Running the length of the aisle, the Lyzards were surface-mounted directly on the wall and were customized to match the color of the stones. The signal processing chain includes EQs for each input and output and a delay matrix to adapt for the relative distances between the loudspeaker and speech positions, while automated mixing with customized manual override control provides ease of use.
Changing the system has meant a significant improvement in terms of clarity and intensity of the sounds. Moreover, thanks to the control and signal processing devices, we are able to provide coverage to all occupied places, avoiding dead zones even if the church is full.