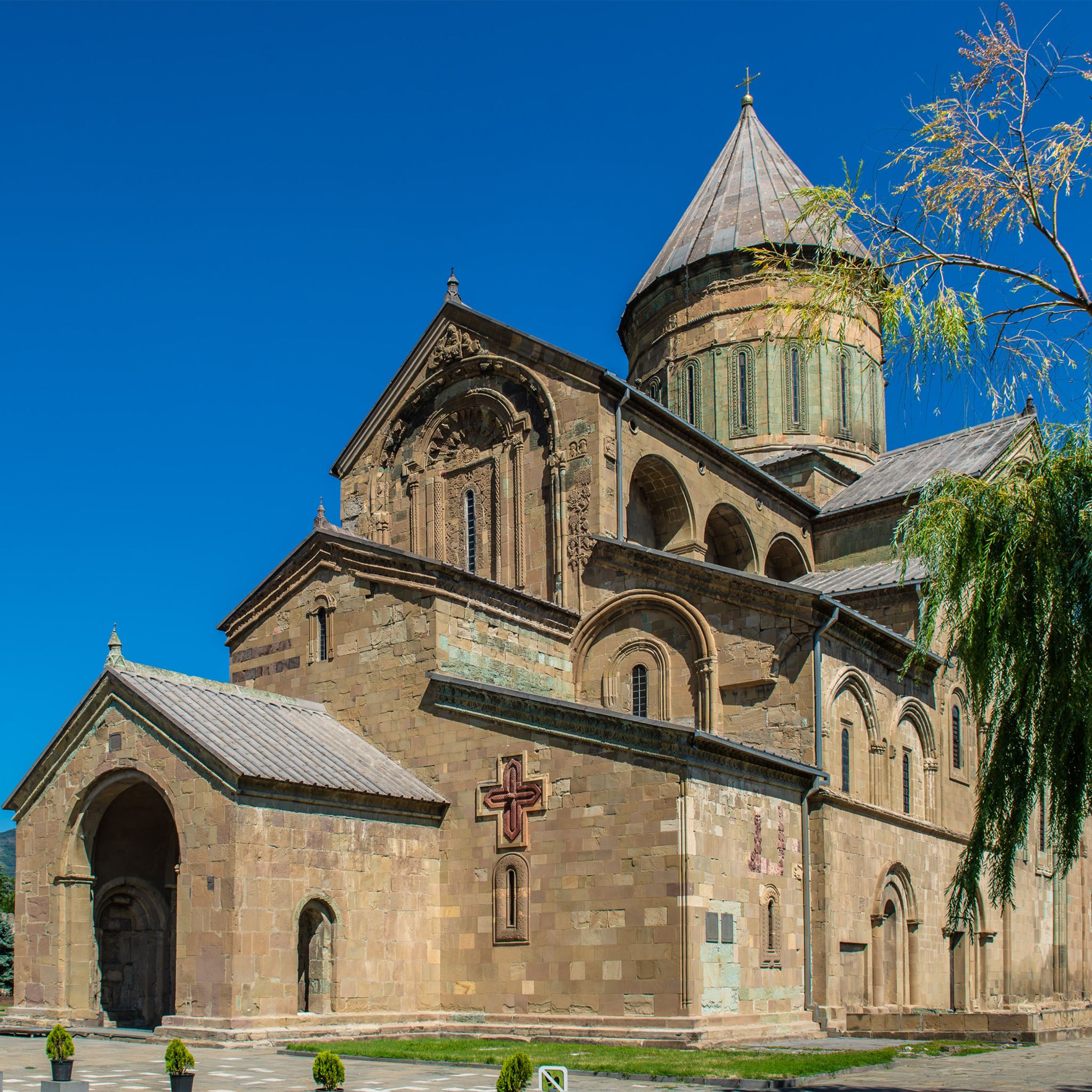 The Svetitskhoveli Cathedral (literally the Cathedral of the Living Pillar, known as the burial site of the claimed Christ's mantle) needed a new sound system. At that time the existing sound reinforcement system of the temple was partially functional and obsolete, far away from modern requirements for the quality of sound reinforcement. Svetitskhoveli is an Orthodox Christian cathedral located in the historic town of Mtskheta, Georgia.
A masterpiece of the Early and High Middle Ages, it's recognized by UNESCO as a World Heritage Site. The church administration addressed the Show Technic Center to brief them on the large task ahead. First of all by providing coverage of the sound field of the entire indoor environment with an uneven audio no more than +/- 3 dB, then an average sound pressure level in the sound field with reflections (total) SPL max = 95 dB.
Other requirements were good speech intelligibility and ensuring stable operations of microphones without the occurrence of acoustic feedback in proximity of sound systems. Due to the fact that Svetitskhoveli Cathedral is a historical monument of the World Heritage (XI century), included in the UNESCO list, the task was complicated to say the least. The sound system shouldn't interfere with the building structure for the purpose of laying cables and it should have minimal visibility and discreet to avoid introducing dissonance into its original design.
Show Technic Center proposed an installation divided in sections: for the altar space two Pythons-KP52, the two inner churches two Vyper-KV25 and two Vyper-KV52. The central space is composed of four Kobra-KK52, two Vyper-KV25 and two Vyper-KV52 that adequately cover all the nave. This installation beyond expectations met all the requirements of the customer and is an exemplary sound reinforcement system for Orthodox churches in the region of Georgia.