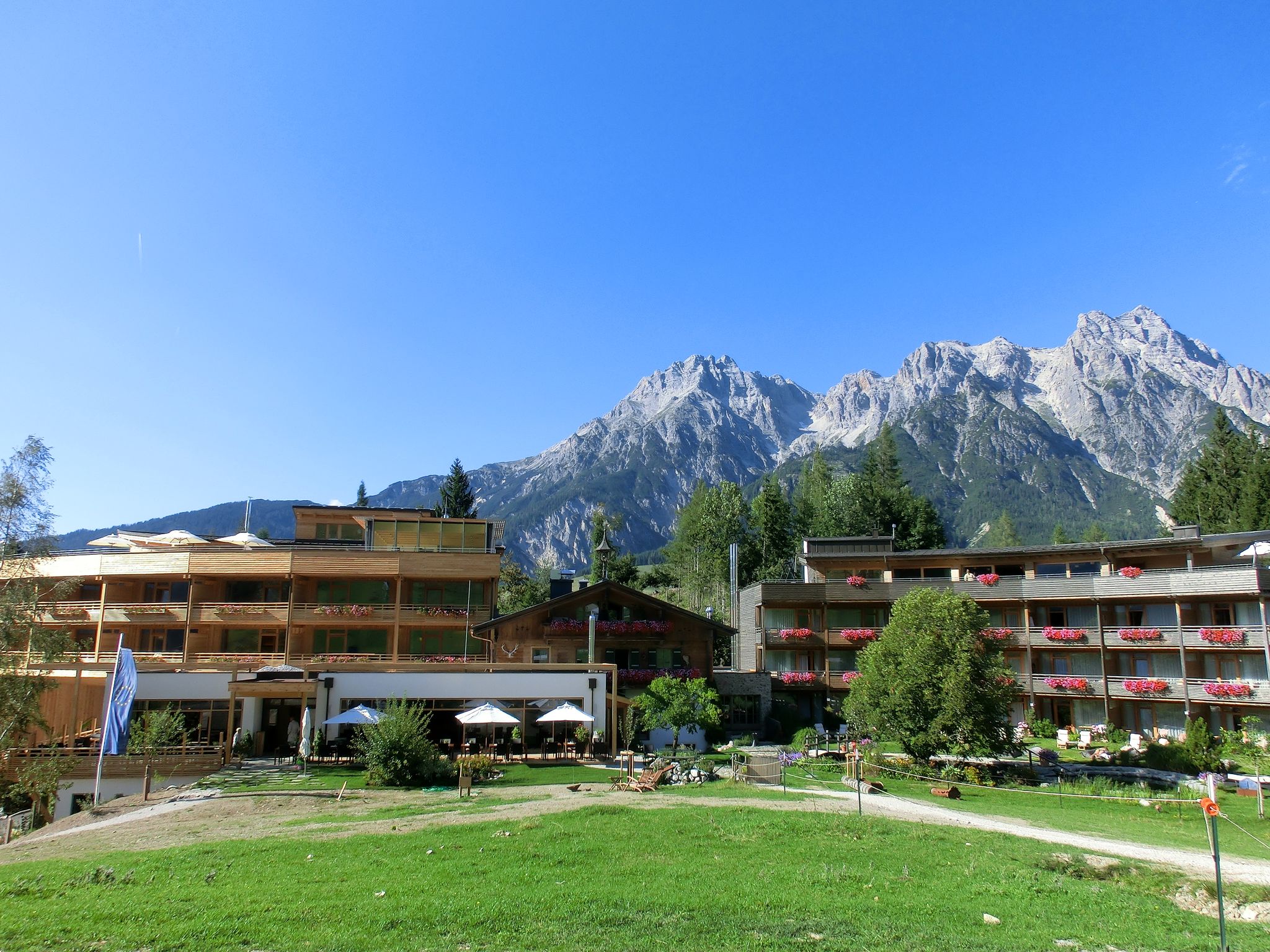 The Forsthofalm Hotel is one-of-a-kind, 7-story building with a roof-top pool, constructed completely from wood for a sustainable architecture using local resources while supporting local companies for a minimum environmental impact. When it came time to integrate the audio system into the architectural design of the hotel, Mr. Markus Widauer, the hotel's owner, and Mr. Linzmaier, the electrical engineer in charge of the planning, appointed Musik Lenz to design, supply and install an upgraded sound reinforcement system to meet all the demands of the hotel owner, providing wiring schemes for the electrician and fitting all the parts into a working system for the entrance, the two restaurants, the spa and wellness center, and the rooftop pool as well as the lounge on the outdoor terrace and in the bar.
The system needed to be fully integrated with the existing system and be individually controlled in several multi-room configurations with one simple interface for easy use. Active Tornado-KT2 were installed for the background music areas while the lounge area features Kobra-KK52 line arrays and Thunder-KMT12 subwoofers as well as Lyzard-KZ14 mini loudspeakers and Rumble-KU26 subwoofers. A Pinnacle-KR102 system was also employed for the grand opening.
The complexity of the whole system needed to be planned carefully. Perhaps unsurprisingly, compact speakers from the Italian manufacturer are proving the perfect solution and are appealing for designers and architects to integrate in their slick designs.