Grand Hotel Principe di Piemonte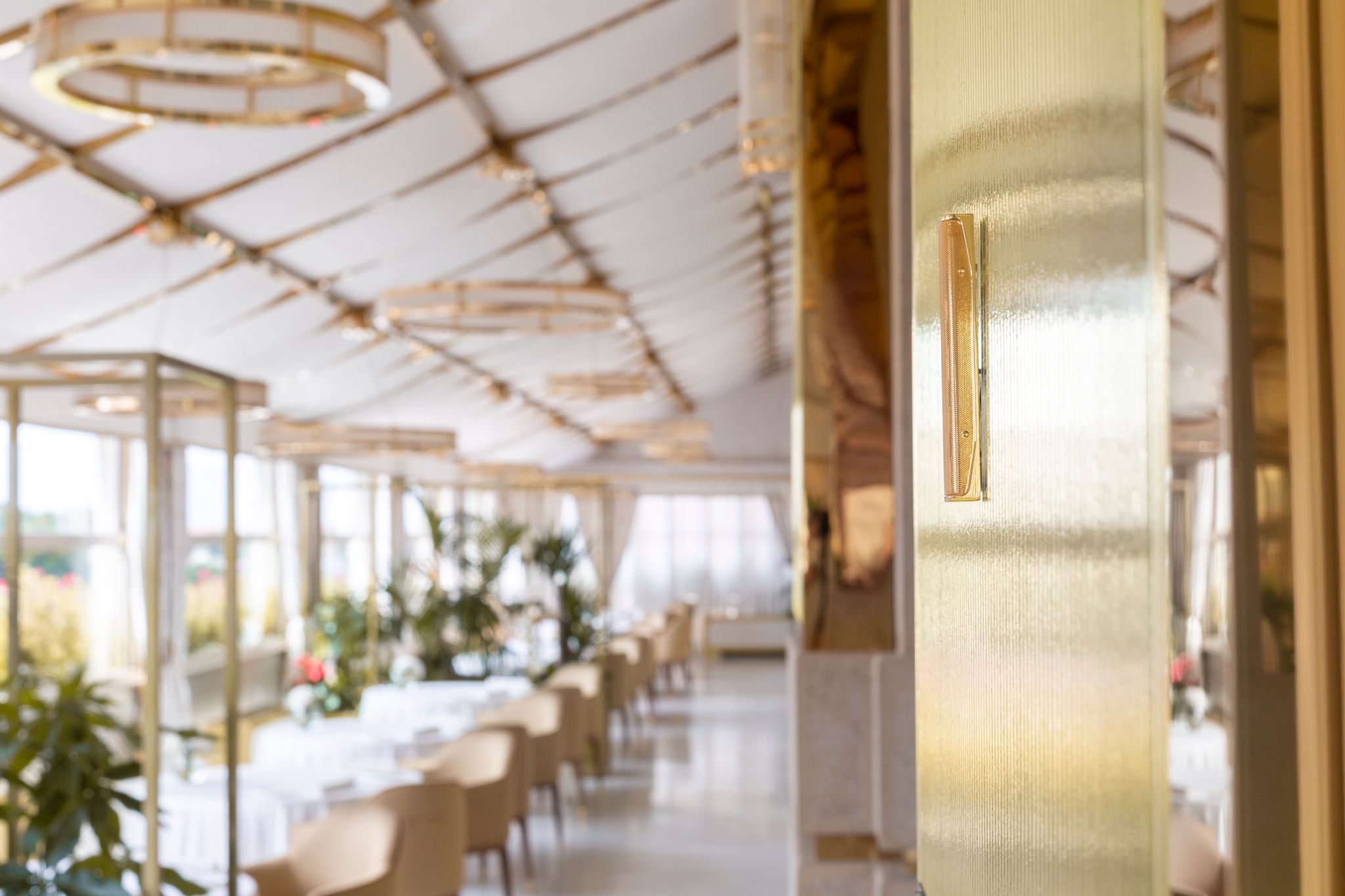 The Grand Hotel Principe di Piemonte in Viareggio right on the Tuscan shores has entrusted itself to K-array for the design of the acoustic diffusion system along with Marco Solforetti of Tailor Music, an interior sound design company who have curated the musical selection.
The choice of music and the quality of sound diffusion are considered to be of great importance in the new frontiers of hospitality, especially when sound creates an emotional impact subconsciously connected to luxury. The style of music chosen presents differences according to the environments they are being played: a modern jazz sound for the two Michelin star restaurant Il Piccolo Principe, a soft lounge style beat for the panoramic bar La Terrazza and a more rhythmic version for aperitifs and after dinner.
In the case of the Grand Hotel Principe di Piemonte, after careful analysis of the particular needs of the structure and an in-depth study of the surrounding environment, two Azimut-KAMUT2L14 systems were installed. In the Azimut configuration we have Lyzard-KZ14, the miniaturized speaker just 10 cm long, designed to integrate with the environment, satisfying the most demanding architectural constraints and aesthetic solutions. For the restaurant, the sound design was made with four customized 24K gold-plated Tornado-KT2 loudspeakers to harmonize perfectly with the interior design. Hidden from view, to obtain more coverage.
K-array was therefore an integral part of the hotel and restaurant restyling plan, thanks to a collaboration made up of people who all think in the same direction, creating a project resulting from the highest technology, refinement of design and maximum expression of luxury.