Gucci Garden Museum and Restaurant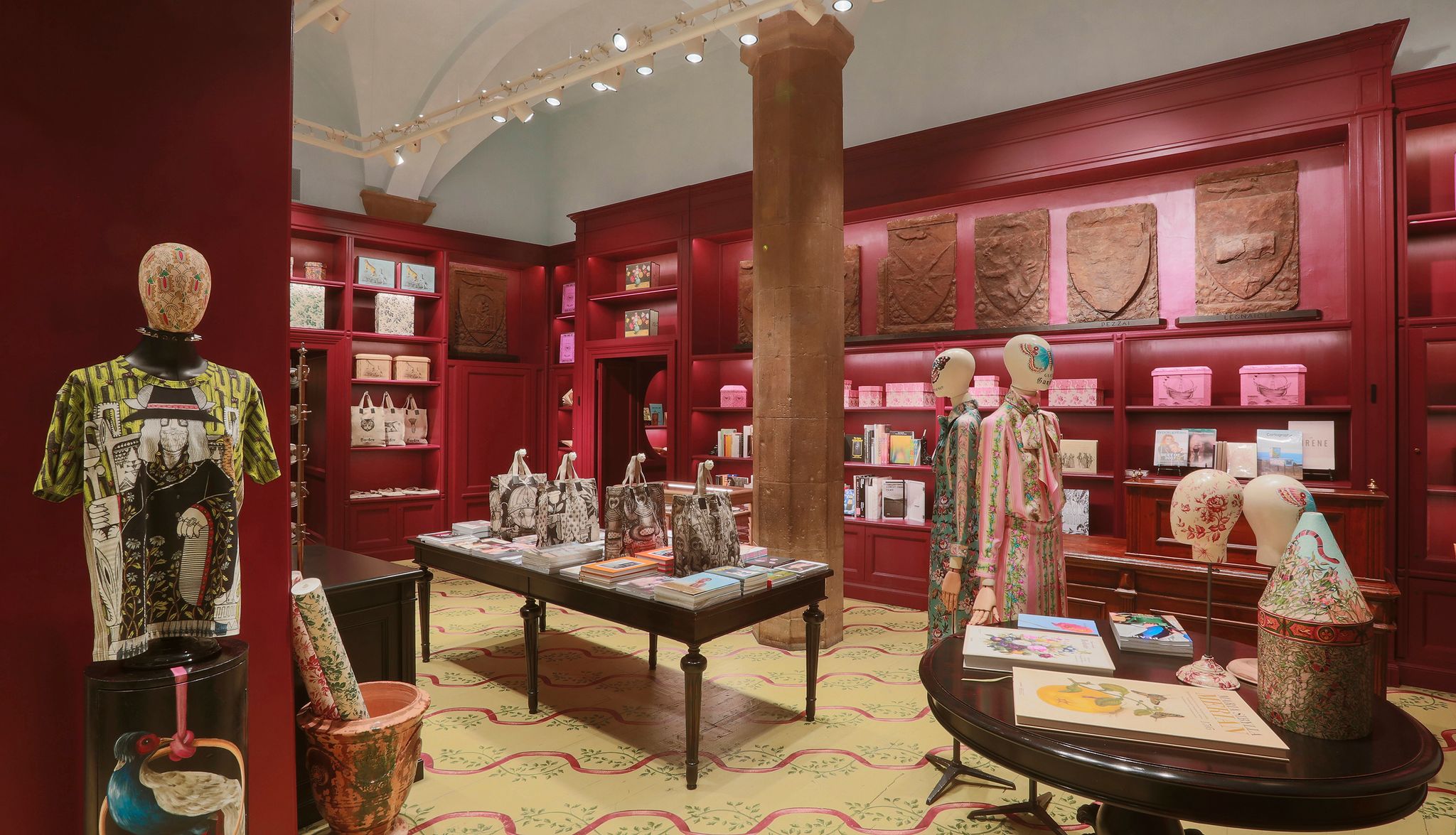 The Gucci Garden in Florence houses the official museum that tells the story of the Italian fashion and leather goods manufacturer, from its early start in the city to the global biggest-selling Italian brand that it is today, through a permanent exhibition of iconic pieces, such as bags, clothes, and accessories. In addition to a series of contemporary art installations, the Gucci Garden also contains a library, a cafeteria, a small boutique and the Gucci Osteria da Massimo Bottura—a restaurant by a three-Michelin-star chef. With extreme attention given to creating delicate displays throughout the three-story space that honor Gucci craftsmanship, architect studio PLS Design required an inconspicuous audio system that didn't interrupt the layout but provided enough SPL for pleasant background music to transport visitors through Gucci's archives, advertising campaigns, artisans' images and vintage objects.
Once they were introduced to K-array and saw the incredibly compact size of the Lyzard-KZ14, they knew they had found the perfect solution. Italian distributor Exhibo, with the help of K-array product specialist Daniele Mochi, were tasked with creating a system for each of the seven different zones on each floor based on the different SPL needs. At the entrance of the museum where ticket office and store are located, a system of six of K-array's 2" Tornado-KT2 point sources were cleverly mounted to the hanging lighting unit and combined with two Rumble-KU44 subs.
Immediately next to it, six practically invisible Lyzard-KZ14 loudspeakers and two Rumble-KU44 subs were seamlessly integrated in the cafeteria. For the restaurant, a discreet system comprised of four Lyzards were paired with two compact Rumble-KU44 subwoofers for even and pleasant background music. Throughout the three-level museum, similar systems are employed alternating between four Lyzard-KZ14 units for surface mount or four Tornado-KT2C point sources to flush the speakers within the ceiling depending on the integration needs of that particular zone. The setup is complete with two Rumble-KU44 subs.