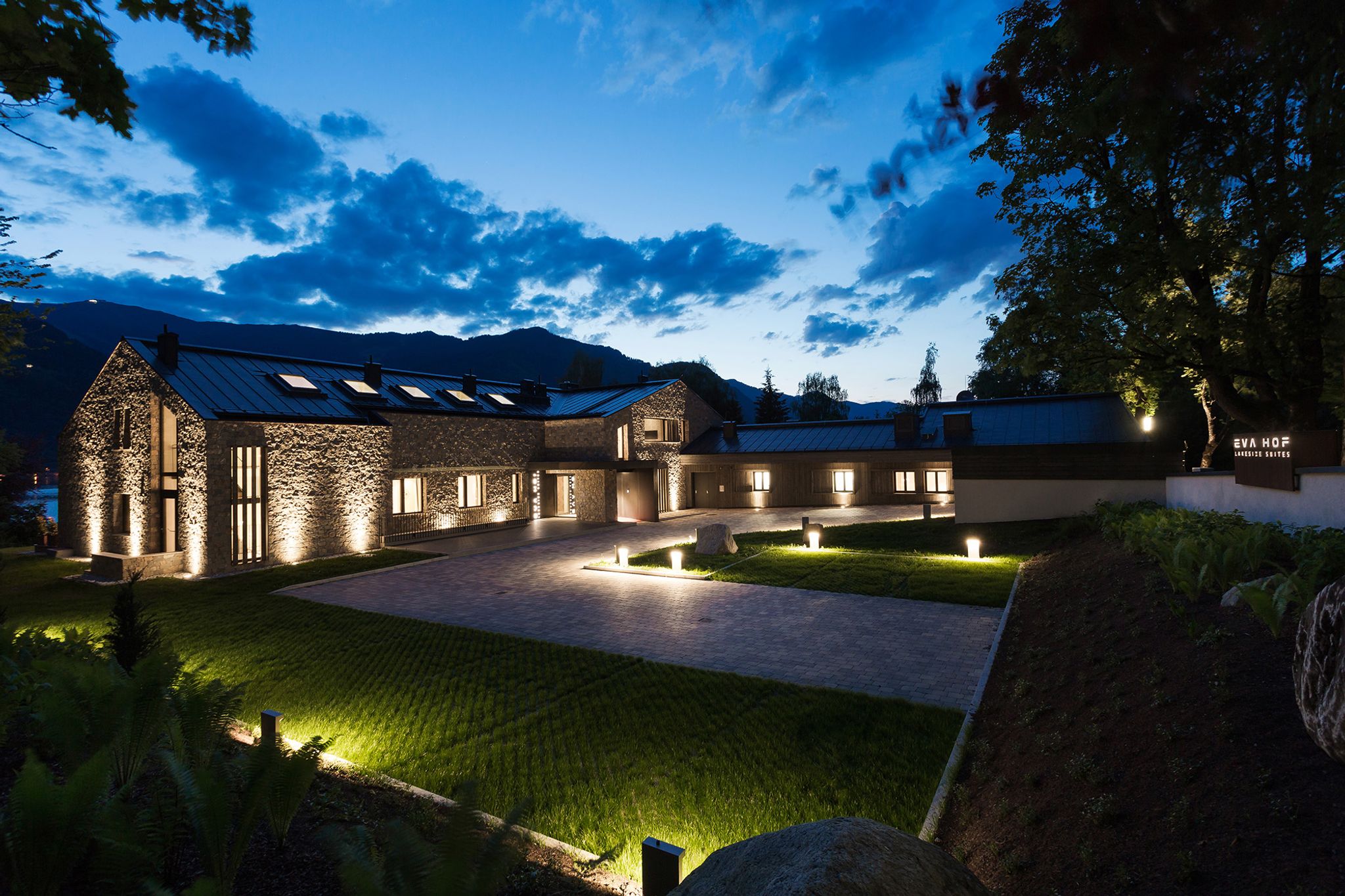 The Eva Hof Lakeside Suites is a boutique hotel located directly on Zell am See Lake in Austria that has the characteristics of a private villa with all the amenities like a stellar in-house restaurant and spa. This architectural gem has been "created and fitted with premium materials and design elements with the aspiration to satisfy all the requirements of discerning guests." Obviously, a good quality sound system with next-to-no visual impact was a must and the interior designers were stupefied by our discreet audio solutions.
For the bar 2 Vyper-KV52 flat loudspeakers were paired with a Rumble-KU210 for the low end. In the restaurant 6 Vyper-KV52 speakers customized in white were paired with 4 low profile Rumble-KU44 subs. For the lounge dedicated to smoker's, 2 Tornado-KT2 point sources in white were ceiling mounting and paired with a Rumble-KU44 sub.
The terrace was sufficiently covered with 2 full-range Domino-KF26 loudspeakers. The fitness room had installed 2 Vyper-KV52 loudspeakers combined with a Rumble-KU44 sub. The wellness area employed 4 Vyper-KV52s with 2 Rumble-KU44s. And in every suite there were 4 Vyper-KV52 customized in white plus one incased Rumble-KU210 sub and an additional Vyper-KV52 and Rumble-KU26. All systems were powered by 8 Kommander-KA14 and a Kommander-KA24 amplifiers.